Industry News
It's OK to Be Vulnerable: Gaining Confidence in Cross-Functional Communication
This article is part of a series of posts produced by the Duo interns, highlighting their experiences and the projects they worked on this summer. And be sure to check out our open internship positions.
It still feels like yesterday when I opened a package on a summer afternoon. It was a hand-written welcome card and a bag of swag from Emily – a Program Manager at Cisco Secure – to welcome me to Duo Security's internship program. Looking at a sticker that says "Kinder than necessary," I wondered what makes this company so heart-warming and unique. I was looking forward to what this journey would bring up. All this made me both nervous and excited.
English is my second language. Honestly, I don't have the same level of confidence in English communication as I do in my mother tongue, Chinese, especially when I talk with people who speak fast. Though I took several design storytelling classes at school and presented many works to other designers, I still see the difference between myself and those TED speakers who can crack a joke while telling wondrous stories. I must admit that I doubted myself when it comes to communication.
That is why I got pretty anxious when I discovered my intern project would work closely with cross-functional team members. The timid person inside me kept murmuring, "Can you do this?", but there was also a brave voice encouraging me to accept the challenge!
Meeting our cross-functional team
To help me get familiarized with everyone on the engineering team, my mentor Chinmay – a Product Designer – invited me to the engineering daily standup meeting.
I still remember the first day I entered the Duo Network Gateway (DNG) standup meeting. There were about ten unfamiliar faces who were on the engineering team. I remember I was so nervous that when they asked me to introduce myself, I didn't even mention where I was based.
After that meeting, I realized my anxiety comes from all the unknowns. So, the next thing I did was to go to the standup meetings minutes earlier than they started so that I could have casual conversations with the engineering team members. The more I talked to them, the more I got to know each person in this lovely team.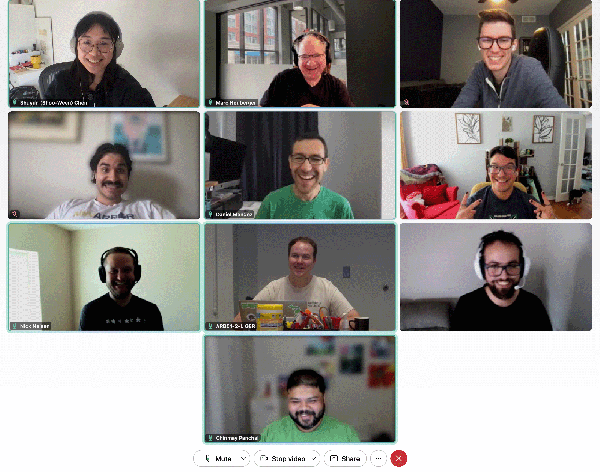 During our second 1:1 meeting, my mentor Chinmay asked me about what I enjoyed the previous week. I told him I enjoyed learning new knowledge about how DNG works, the wonderful people I encountered, and the friendly company culture.
"What about the things you disliked?" he asked. I paused. I wasn't sure if expressing my worries about communication skills would be a good idea because I was afraid that would show my incompetence. But the sincerity in his eyes encouraged me, and I decided to open up about my weakness.
To be honest, I was not sure who and when I should ask for help when I encounter engineering-related problems, as I assumed everyone was busy. Sometimes, I was hesitant to share the things I was working on in the standup meeting. I wished I could speak up and be more assertive when communicating my ideas.
While I told him my thoughts, I thought this could bring disappointment to my mentor. To my surprise, Chinmay not only showed empathy by telling me about how he had improved his presentation skills during his internship but also encouraged me to step out of my comfort zone.
He said: "Shuyun, from now on, you will represent the face of us and share the design progress with the engineering team at every standup meeting." My fearful little person rose up again, but I know this would be a great challenge where I could practice my communication skills. The trust and empathy my mentor showed gave me a lot of strength.
Taking charge of communications
After that meeting, I began the journey of stepping out of my comfort zone. In our standup meetings, I:
Began to share progress on our design and asked for help whenever we encountered problems
Initiated meetings with engineers and product manager to understand the current problems
Frequently asked for feedback from the engineering team to make sure the design was aligned with the technical capabilities
Proactively approached researchers and research ops to improve our research plan
As an intern, I was exposed to the end-to-end design process. All these opportunities allowed me to practice my communication skills. Even if I made a few mistakes in the beginning, the feedback from my mentor and the encouragement from my lovely collaborators helped me to grow my confidence day by day.
On the day of first design share-out – a meeting that enables design alignment – I realized I could confidently present the problems and our design approach. After that presentation, I received many compliments from both sides. I told Chinmay that I can't believe I did it! All these efforts had transformed into my confidence in cross-functional communication. I was not sweating, and I managed to have pauses when presenting important findings.
The takeaway
Now when I look back on my weekly reflection, I am so glad to see my growth. What would have happened if I chose not to open up to my mentor about my weakness or if I received a different response from him? I think my summer might have been a different story.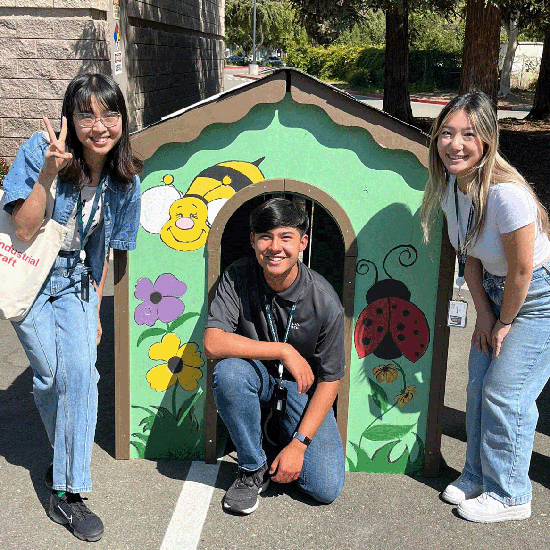 If you ask me to share something I learned from my Duo internship, I would say to be honest about your feelings and proactively seek advice from others. While remote working could bring a sense of disconnectedness, creating a support system becomes so important. I find that when we communicate not just the positive experience but also our challenges and struggles, we are more willing to support and help each other.
Lastly, I want to shout out to my mentor Chinmay who gave me a safe space to make mistakes and keep growing from them!