Industry News
How Collaboration Happens at Duo
Follow the lives of three Duo designers as they work together to turn a user insight into a product update by sharing discoveries, embracing creativity, and making connections.
Part 1: Andrea makes a discovery
Andrea turns a corner onto Ashley Street and bounds up the stairs to the building. She takes out her badge and opens the door. Were it not for the green circle with "Duo" emblazoned on the front, you would have no idea it housed one of the nation's top cybersecurity companies.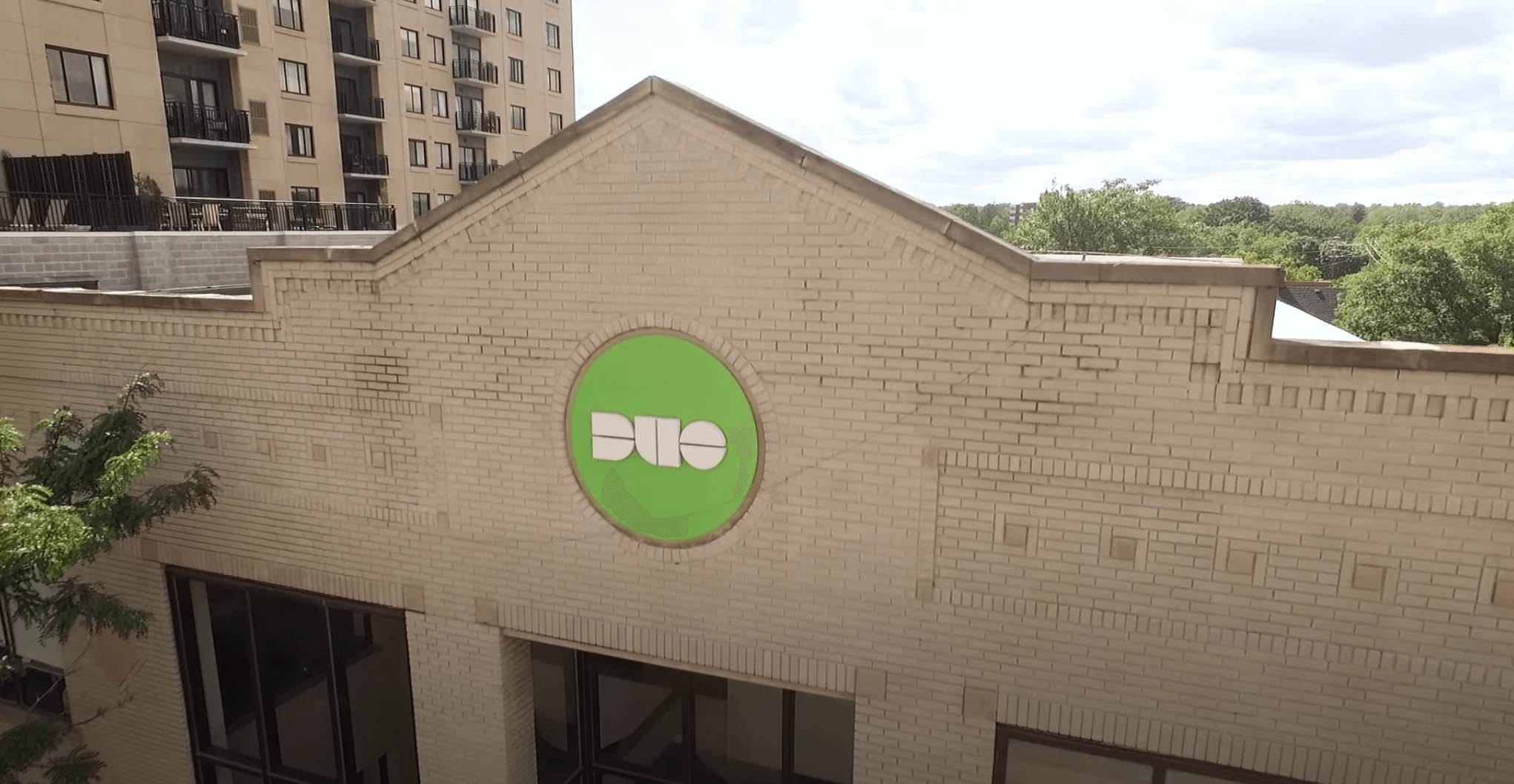 Inside the Duo headquarters, the office is quietly coming to life. Walking through glass doors on the second floor, Andrea reaches the main gathering area: a wide open space with a brick fireplace and velvet couches. Smiles and murmurs of "morning" and "hey you" float by as she walks through. It feels safe, warm, and light. A large sticker of a daisy catches her eye. Be kinder than necessary. A Duo core value. It sets the tone of every space and every meeting, building trust between coworkers, and even people that haven't yet met.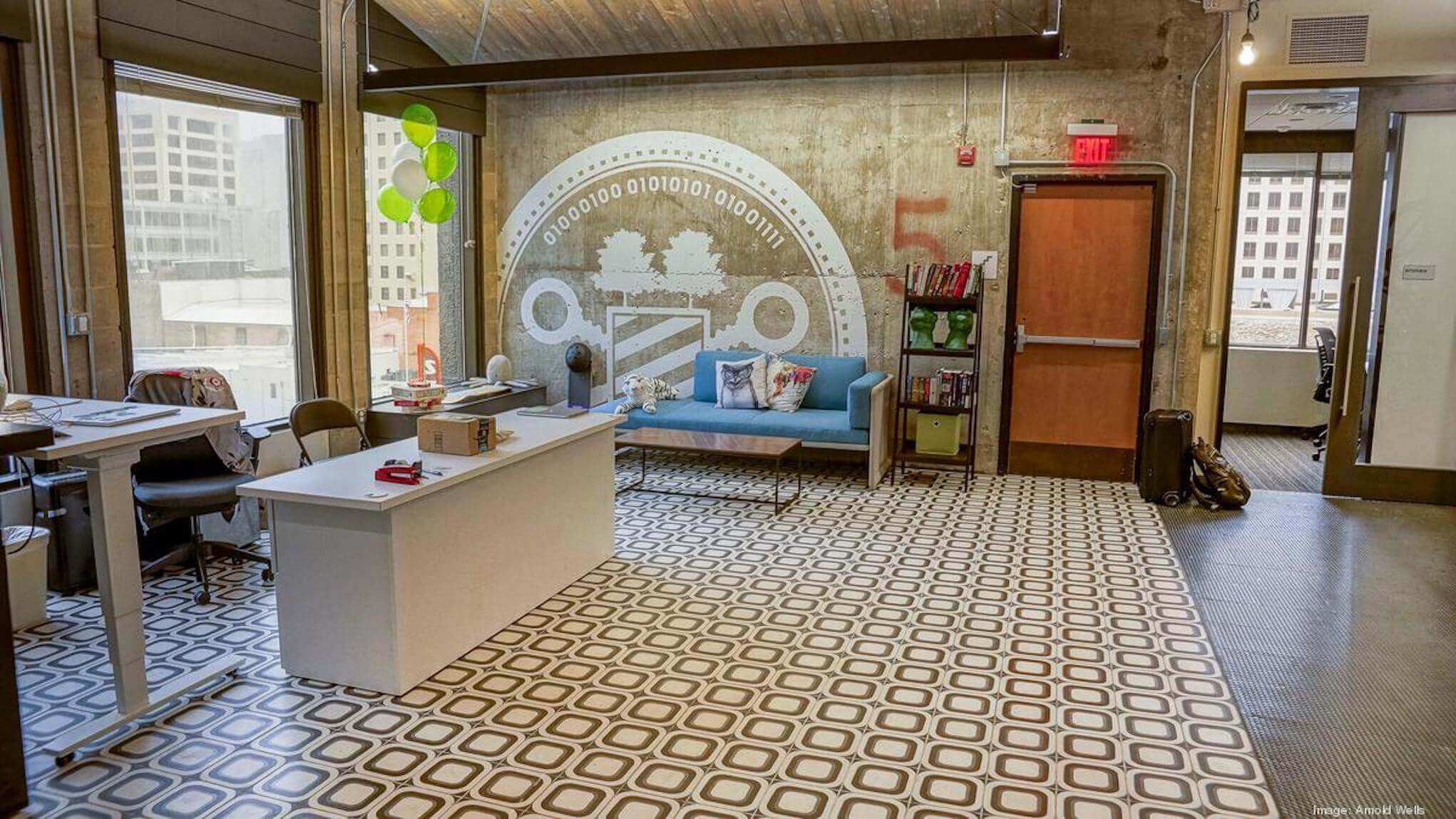 Andrea gathers her laptop and slides into a nearby table, finding a spot in the sun and preparing for the morning's work. She had spent the past six months designing a new Duo product—a portal called Duo Central where you can access all your work organization's applications. It's part of Duo's evergrowing mission to make security easy and simple in the workplace. Now that the product had launched, she was busy collecting and analyzing feedback from users.
"Hey Andrea! How's it going?" says a friendly voice.
Andrea looks up and grins. It's Ivo, one of the design managers on the team and one of her closest work partners. She waves him over and he sits down, setting his morning coffee on the table.
"It's going well, thanks!" says Andrea, "I was actually just looking at our latest user interviews. You know what's interesting? Users are satisfied with the portal—but they shared lots of ideas for other things they could do there, too."
"Oh, really? Like what?"
"I got a few examples from the sessions….they see it as a place for anything Duo, really!"
"Hmm that's interesting....what else might add value here?"
As they brainstorm ideas over the table, Andrea starts to see a growing opportunity to add more value to the portal. She opens up a virtual whiteboard. Creates a few sticky notes. Then — with the help of Ivo and Duo's Wiki — she starts sifting through past research studies, slowly weaving together a colorful web of data, insights, and statistics from different sources. As the minutes go by, this web of information grows and the full extent of the design opportunity comes into focus.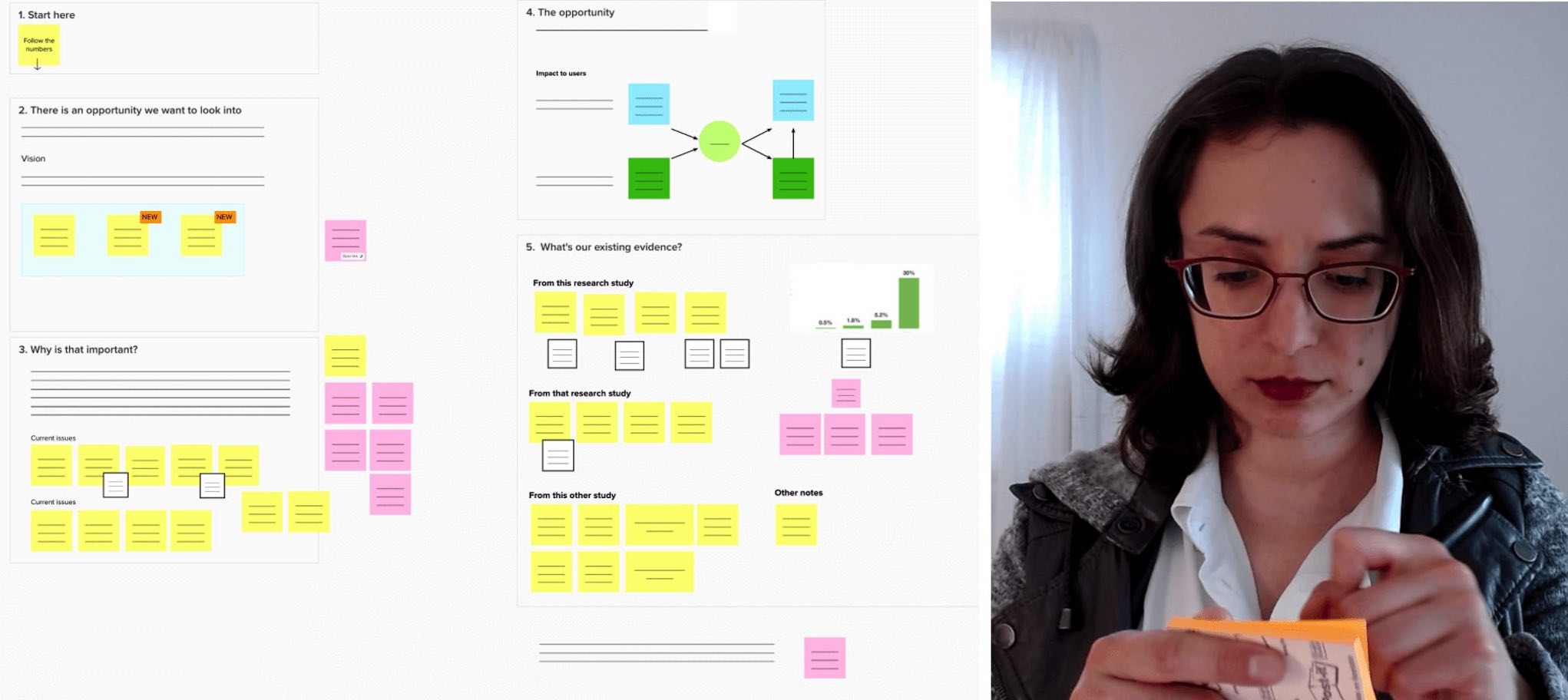 After a few hours, Andrea sits back and surveys her handiwork. With the initial research complete, now it was time to share the discovery with others.
Part 2: Trevor explores design concepts
Shrugging off his jacket, Trevor walks through the Duo office on the way to his desk. A slim figure with calm eyes and a mop of hair over his glasses, he's a visual designer at the company. Sometimes he works outdoors or from a neighboring building, but today he prefers the design nook.
The Duo design nook is a naturally creative place. The room has a wide and open feel, with light pouring in from the windows across its walls, plants, and bookshelves. One side is lined by glass conference rooms. The other side has bookshelves brimming with design classics like Design of Everyday Things by Don Norman and Thinking Fast and Slow by Daniel Kahneman. A group of standing desks nestle at the center, becoming a hub of energy during peak hours of the day as designers swing by to share work and bounce around ideas.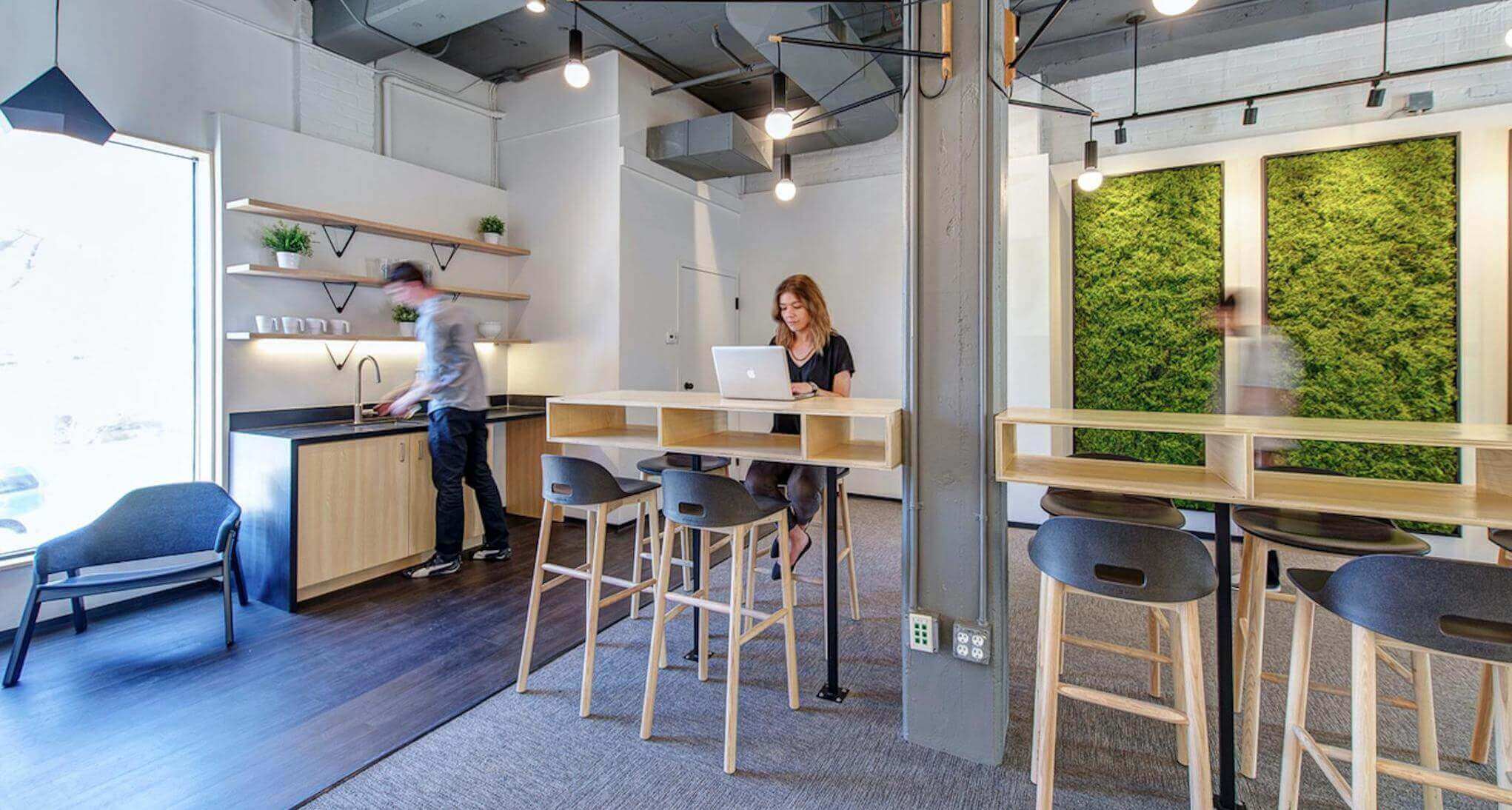 Trevor walks by the nook and settles into his desk. He opens up his MacBook, setting it next to his pencils and a collection of bespoke illustrations. As one of Duo's strongest visual designers, Trevor works across several engineering teams, helping them to create a cohesive visual style.
A friendly voice greets him, "Hey Trevor!"
He looks up, and sees Andrea smiling from her desk across from him.
"Hey there! Good timing too, want to see some concepts?"
"Sure!"
"Cool, let me open up the file"
After learning of Andrea's user insights and discovered opportunity, Trevor had taken interest. Exploring additions to the portal could be useful, especially if users found them valuable. Besides, he has some time in between projects. Why not try it out?
Now gesturing for Andrea to take a look, Trevor leans back and opens a file on his computer. Rows and rows of design concepts fill the screen. Everything is selected on purpose—the clean grids, geometric icons, and pillowy shadows all help to frame potential additions to the portal and bring them into focus. \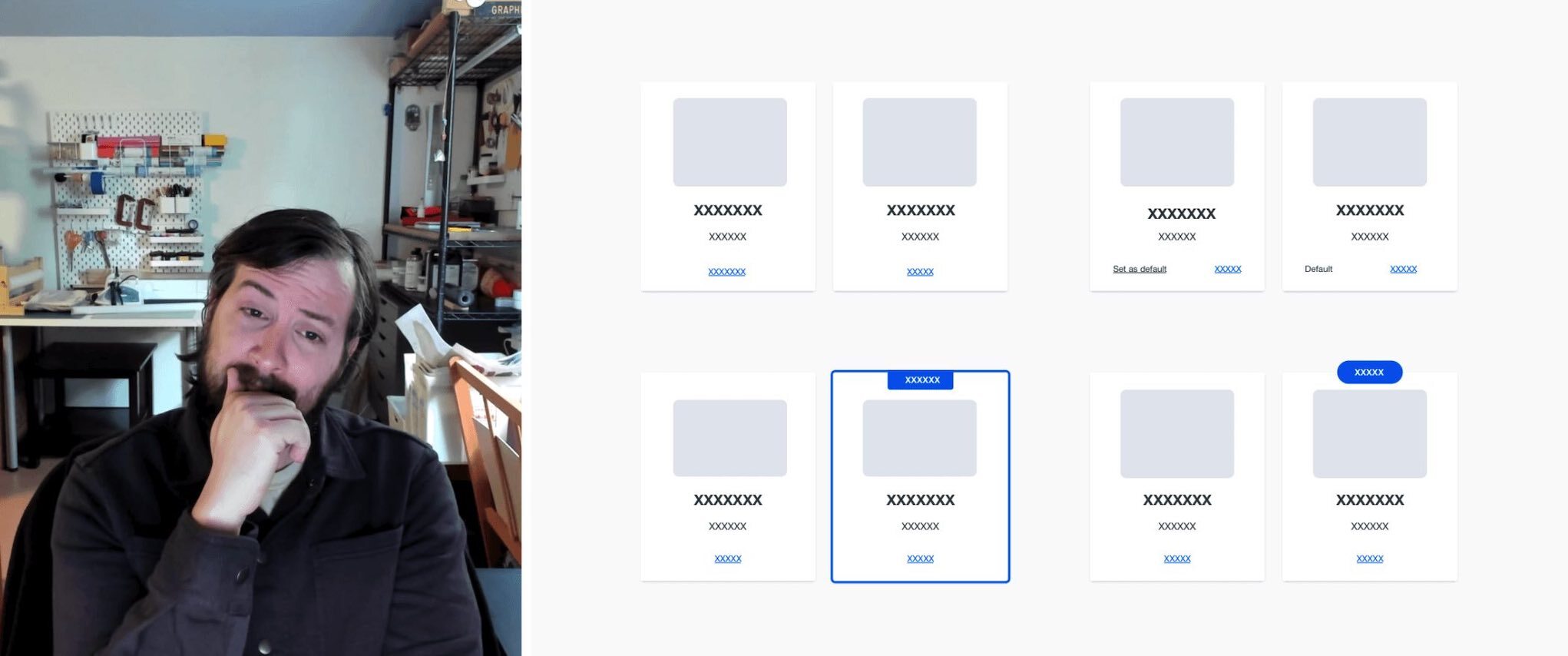 Trevor slowly glides over the boards, using his mouse to point out highlights in each design. What if the portal served as a bridge between products? What if users could access their general settings or devices? How might Duo become more of a connected ecosystem?
Andrea and Trevor make notes as they go, jotting down questions and potential next steps. With the design concepts and discovery research complete, it was time to loop in additional people and teams to take it further. To make these connections, one person in particular comes to their minds.
Part 3: Ryan connects the dots
Ryan swings around a corner and instantly runs into someone he knows ("Hey, cool vintage wine holder, thanks for the present!") and then another ("How's your kiddo Oliver today?"). Smiling and slowly sipping his tea, he continues on. He walks into a space filled with velvet green couches and tall wiry lights. The nook is filled with light chatter and laughter as engineers, designers, and product managers catch up in between meetings. Like most of Duo's spaces, it brings people together.
Ryan walks over to the Design Lab, a large room sporting whiteboards and more UX classics like Hooked and Don't Make Me Think. After hearing about Andrea and Trevor's work, he'd been inspired and immediately looped in some partners across product and engineering to help them take it further. Now they'd all be meeting for the first time.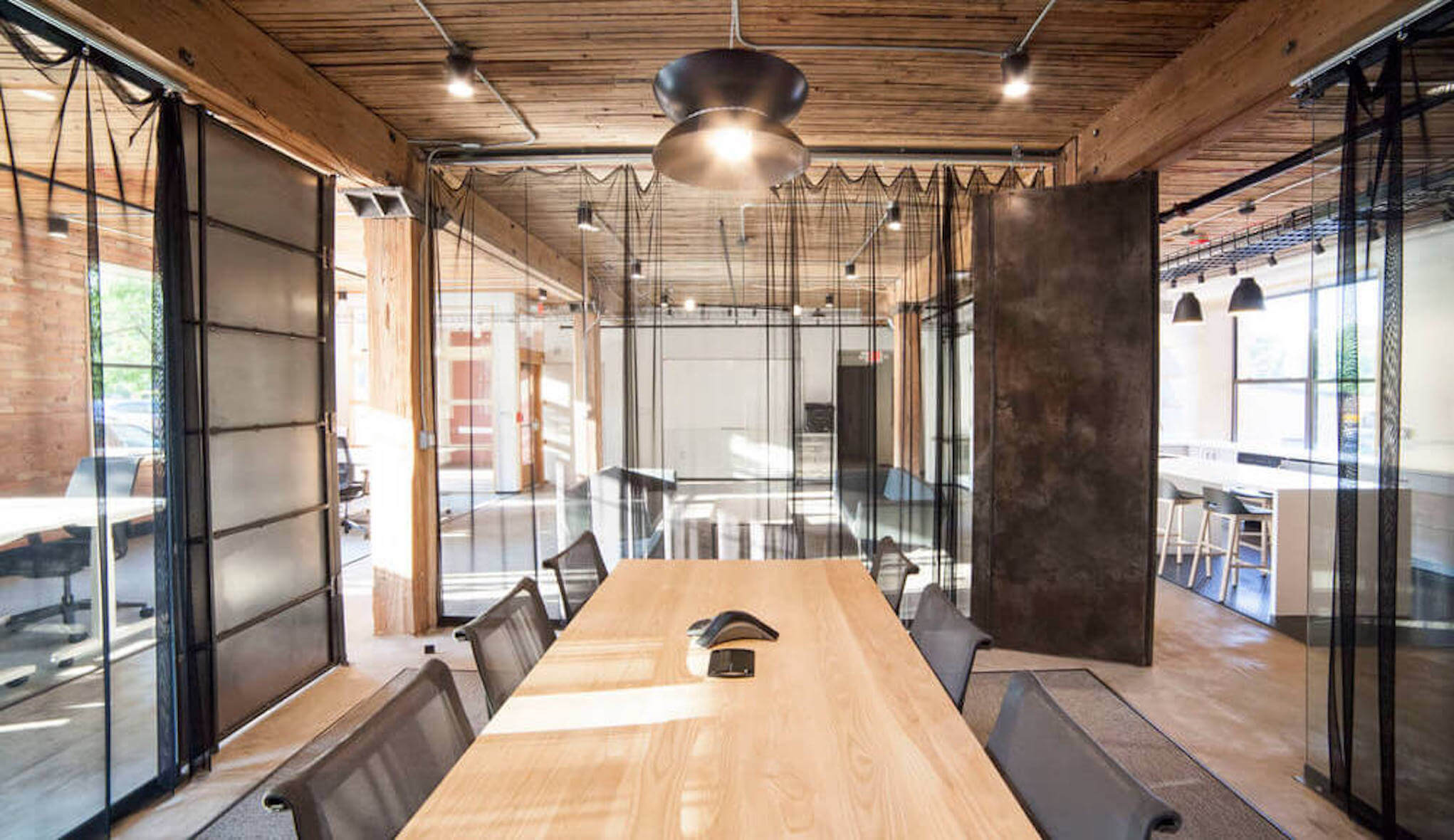 Ryan opens the door and walks in, setting down his notebook and pencil, and sees Andrea and Trevor looking up from their seats at the wooden table.
"Hey Ryan! Excited for today?" said Andrea.
"Sure am. I think Marina and Scott are going to love this."
"Cool, they'll be here soon."
Andrea opens up her laptop, pulling out her insight web of data, statistics, and research behind her case for an expanded version of the portal. Beside her, Trevor opens up his design concepts.
This will be the first step in a much longer journey, of course — there is still the matter of testing their design concepts, gathering feedback from users, getting buy-in from product managers, and coordinating efforts across engineering teams to make the update. But every big change begins with a small action, a tiny seed planted early on at the beginning. The seed only grows over time.
The door opens and Marina and Scott wave hello. They're happy to be here and super curious to learn more about this new idea. What problem does it solve, and how exactly would it work? Maybe some of the engineers—like Ron, Tyler, Milly—could help vet the concept and see if it's feasible?
The trio of designers smile and pull up their notes.
"Alright, let's dive in"
We're hiring! If your passion is collaborating with inspiring teammates, and creating and supporting products that make a difference, we want to hear from you. Check out our open positions!