Industry News
How to Secure Your Amazon Account With Duo 2FA
Secure Your Amazon Account
You have upped your Amazon game and find that you are ordering more and more things online from groceries to gifts, when suddenly you notice it. Uh oh. You're looking through your purchases and Amazon and see a few things that you definitely didn't buy. Looks like someone gained access to your Amazon account and is spending all your hard-earned cash on an Amazon shopping spree! 
Keeping hackers out of your Amazon and other shopping accounts is simple with Duo's two-factor authentication (2FA) which is available for free at the Google Play and Apple App store. 
You can use Duo to secure your other online accounts like Instagram and Twitter too!
With the shopping season right around the corner, I wanted to show you how easy it is to secure your online purchases using Duo Mobile!
How To Set-Up Duo 2FA With Your Amazon Account
Let's take a look at how to protect your Amazon account using Duo Mobile. 

Step 1
Log in to your Amazon account, and go to "Your Account" settings.

Step 2
Click on the "Login & Security" settings.

Step 3
At the bottom of the list, click "Edit" in the "Two-Step Verification Settings" section

Step 4
Click "Get Started"

Step 5
Select "Authenticator App" for your Two Step Verification

Step 6
Open Duo Mobile on your smartphone. Tap the "+" button in the top right corner, and scan the barcode that appears on screen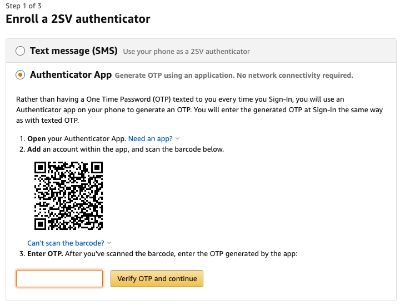 Step 7
Once you scan the QR code, an Amazon account will appear in Duo Mobile. Type this passcode that appears in Duo Mobile into the text box under the QR code in your browser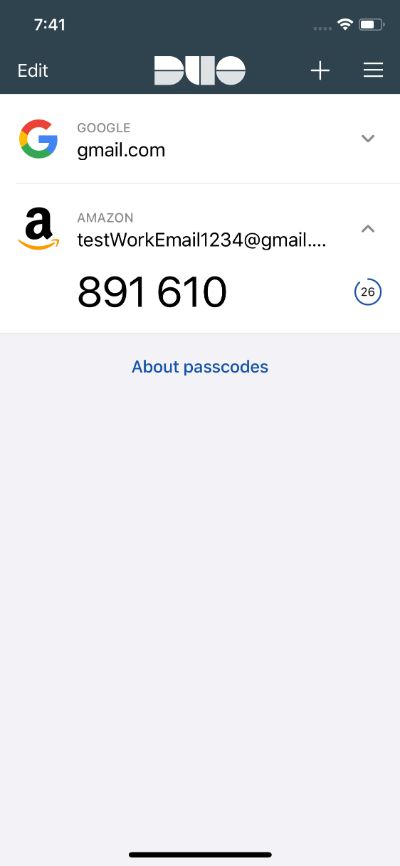 Step 8
Amazon requires a phone number as a backup form of Two-Factor. Put in your phone number, and click "Call me now" to verify your phone.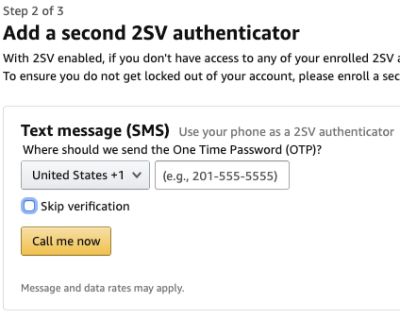 Success! Your Amazon Account is Secure!
You're all set! Whenever you log in, you'll use a 6-digit passcode from Duo Mobile after your username and password. You're now secured with two-factor authentication (2FA) and you can be confident in your online shopping, knowing Duo has your back.
Duo Restore for Third-Party Accounts
Ditching your old phone? Don't forget to transfer your two-factor authentication (2FA) accounts to your new phone. Knowing how important it is to access your accounts when you need to, Duo has developed an easier way to get your Duo-protected accounts set up on your new phone or tablet so you can continue to verify your identity when logging in, preventing a potential account lockout. It's really easy. Learn more. 
Download Duo's free 2-Step Authenticator App available at Google Play and the Apple App store.