Industry News
Keep Celebrating: Ideas for Virtual Social Team Building
Now that we are getting into a routine working from home, there is a key social activity that we have to be intentional about. Team celebrations! Now more than ever it is important to recognize and celebrate all of the awesome personal and professional things that are happening on our teams. These moments of rejoicing help us feel more connected to each other, they lift our spirits and add some scheduled fun to our calendar. We all could use an extra dose of joy these days — so why not celebrate our successes  — or gather just because it's Friday! Great things are happening every day, so any day is a great day to celebrate. 

At Duo, we celebrate as often as we can, we are party people. We have a monthly happy hour across each office called Brew:30 to connect and enjoy each other's company. When there are new releases of our products we take the Brew:30's to another level with balloon arches and a cake. 
Now that we are working remotely we have been using Webex to stay connected. We had our first virtual disco party this April to celebrate a big milestone on our journey with Cisco. The virtual disco was pretty epic, there was a DJ streaming live and a video chat for all of us to talk while we bopped. Continuing our love of partying has been our piece of normal that helps us stay lifted during these times.
If you are ready to start brainstorming for your next team fiesta, check out these recommendations for reasons to party and how to get down.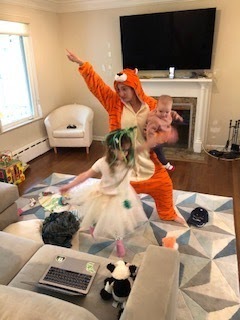 Remote Team Building Celebrations
Here are a few occasions that are prime party opportunities to celebrate the team's progress:
Project kickoff

Start of a project phase

End of a project phase

End of customer interviews or testing

End of a sprint

Product release

Any other major project milestone

Start of the workweek

End of the workweek

We made it halfway through the week!

It's Thursday — only one more workday! LET'S PARTAY!
Consider holding maybe 1-3 of these types of get-togethers a month. You want the celebrations to keep some novelty to them. If there is a particular cadence you'd like to create, like a happy hour every other Friday, put it on the calendar so that the team is consistently connecting outside of meetings. Aside from celebrating the team's success, there are plenty of personal reasons to gather and congratulate.
New baby

New home

Completion of a certification or degree

National holiday

Silly national holidays. Here's a whole list of them. Don't forget July 28th is Milk Chocolate day. Send your folks some candy and have a chocolate party! :D

New season. This includes self-proclaimed sessions like grill season and sweater season)

Personal interest. Have everyone express their super-fan side

Shared interests. Think Tiger King or a hip hop dance party.

Someone found toilet paper at the store. This deserves a huge celebration!
Have these personal parties as they come up but no more than three in a month if possible. Consider asking your team about their upcoming major personal milestones at your next virtual happy hour and put them on the calendar. If you have a light month, throw in one silly celebration to put a bit of wacky in the weekday.
Now that I gave you plenty of reasons to party, let's talk about how you can spice things up and put some variety in how you celebrate.
Ways you can celebrate the team's success or just because it's Thursday...
Costume party. Everyone has a whole closet of possibilities. Come up with a zany theme.

Host your party like a late-night show and interview a few teammates like they are celebrities. Take it up a notch and put on your best Jimmy Fallon voice and maybe do some fun extra bits like musical impressions.

Set up a virtual team lunch and have everyone talk about what they made to eat. Or use your team celebration budget for lunch delivery from a local restaurant.

Find out what foods everyone has in their house and have a "Chopped-style" food competition to see who can come up with the most creative dish.

Grab the script of a scene from a classic movie or TV show and do a dramatic reading with different team members as each character.

Have virtual tea time with mugs and snacks.

Have everyone share their favorite motivation speeches, put a few watch parties on the calendar and be inspired!

Take a virtual walk together and give a tour of each other's neighborhoods.

Create a fun Spotify collaborative playlist and do a sing-along.

Do time machine presentations. Every team member creates one slide that shares what era of time they would like to travel back, who they would like to meet and why.

Do a hobby together. Reading, drawing or if a few folks know how to play an instrument attempt a jam session.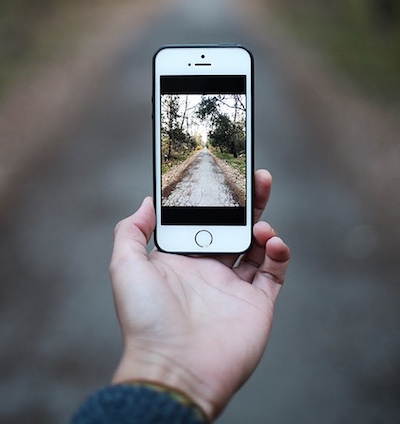 Play a game. Here are some ideas of classic board games and tips on how to play them virtually.

Do a watch along of your favorite movie, show or concert performance. You can use the chat or just shout out jokes the comments the whole time.

Hire a local artist to do a private video concert. Hook up that laptop to your TV and jam the afternoon away.

Create a good news day! Everyone collects an inspiring or fun story to share in their best newscaster voice.

Learn more about your teammates with a Pecha Kucha party. Pecha Kucha is a presentation style where each person makes a slideshow that auto progresses with 20 slides and 20 seconds per slide, so everyone has 400 seconds to share their story. Have the conversation go deeper and aside a little time for Q&A after each person presents.

Inspire each other with personal stories of triumph and transformation. Have a few people share a life experience that made them stronger. Be sure to have your tissues handy.

Start a bucket list document with everyone's top ideas and have a happy hour where everyone shares their ideas. I'm sure your teammates will surprise you.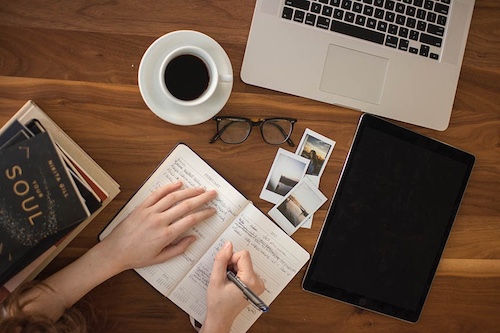 Ways you can celebrate team members…
Have a storytime. Have the team collaborate on a story in the style of a children's book and have people take turns reading out the story. Extra love points for illustrations and funny voices! This idea is great for birthdays.

Edit the lyrics to one of your teammate's favorite songs and make it all about them! Perform it with a karaoke track from YouTube or a cappella. Bonus points if you dress up like the band.

Write them a poem or letter to a teammate. Add some extra fun by having everyone randomly paired. Simple poems like haiku are easy and sometimes silly due to their constraints. 

Take a trip down memory lane with a virtual fireside chat. about your teammates. ​

Share team gratitude lists. Everyone writes down 10 reasons why they are grateful for their team or teammate. Let the good feels flow!
The ideas are endless! This is just a start. I hope this list encourages you to celebrate your team and their special moments in a fun and creative way. Anyone on the team can set up one of these video parties. Yes, that person could be YOU!. I'm sure your teammates will be happy you did. Remember it doesn't have to be a special day to celebrate because your teammates are special people and everyone deserves more joy in their day.
If you have any additional ideas please share them by tweeting to me and keep celebrating!

We're hiring! If your mission is collaborating with inspiring teammates, and creating and supporting products that make a difference, we want to hear from you. Join us. Learn more at duo.com/careers
Try Duo For Free
With our free 30-day trial you can see for yourself how easy it is to get started with Duo and secure your workforce, from anywhere and on any device.