Industry News
RSA Conference 2021: Resilience
With everything that's happened in the last year, we've all learned some valuable lessons about dealing with change head on. That's why the theme for this year's RSA Conference 2021 is so fitting: resilience. We're all navigating new waters, and this conference is no different.

For the first time ever, the conference will be hosted virtually, so you'll attend sessions and keynotes digitally, and experience the vendor expo booths away from the crowd and in your own home. Regardless of the changes, the conference is still one of Duo's favorite events, and we're excited to attend!

So let's get together from Monday, May 17 to Thursday, May 20 to catch up with our peers, dive into the latest trends and solutions, and learn best practices for dealing with present and future challenges.
As a proud sponsor of this event, we encourage you to register using the Duo code 54SDUOCIS for a free Digital Expo Pass!
Find Duo at the Cisco virtual booth in the Digital Expo, or attend one of our sessions below:

Chief Security & Trust Officer at Cisco Brad Arkin will present this talk on Tuesday, May 18 at 10:50 a.m. PT.
Brad draws on a wealth of security experience, including his former position as Chief Security Officer at Adobe, where he successfully rolled out Zero Trust. In this talk, Brad will discuss how Cisco's Zero Trust rollout was not only a logistical challenge with 100,000 global users and a complex mix of cloud and on-premises applications, but also a huge shift in how the company itself thought about networks, perimeters, and security (including reducing its own VPN usage). Brad will talk about how Cisco faced its past and drove into the future — in less than five months' time. Join Brad to learn how he plans, influences, communicates and delivers on the promise of Zero Trust.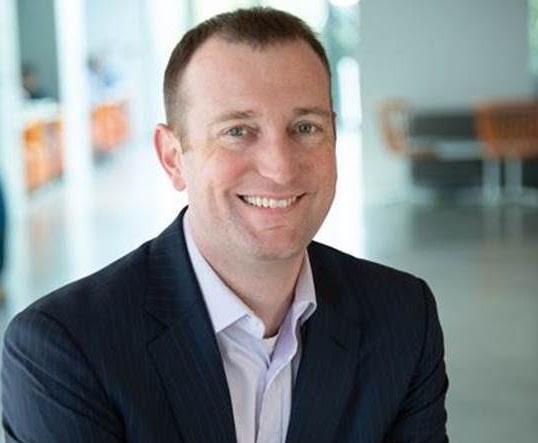 Brad Arkin leads Cisco's Security and Trust Organization, whose core mission is to ensure Cisco meets its security and privacy obligations to our customers, regulators, employees, and stakeholders. Before joining Cisco, Arkin was Chief Security Officer at Adobe and has held management positions at @Stake and Cigital. 

Secure Access Service Edge (SASE) Model
Getting Started with SASE: Connect, Control and Converge with Confidence ​
Digital business transformation and the shift to a distributed workforce are driving networking and security to the cloud. The secure access service edge (SASE) model consolidates networking and security functions into a single integrated service. 
Join Meghan Diaz, Director, Cisco Cloud Security on Monday, May 17 at 10:35 a.m. PT as she shares the pitfalls to avoid when starting your transformation to SASE.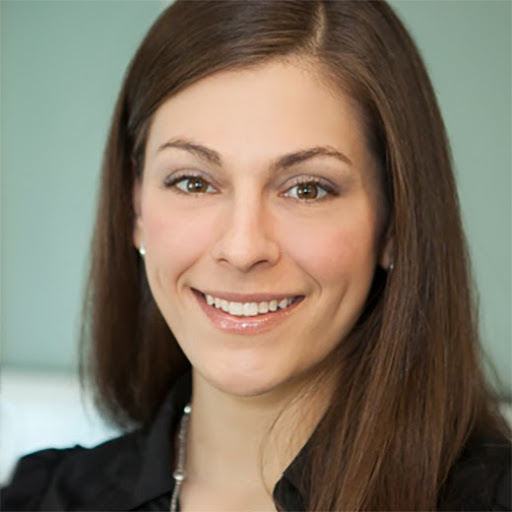 Meg Diaz is the leader of the Cisco Cloud Security product marketing organization at Cisco, where she is responsible for the go-to-market strategy and execution across multiple products. Diaz has experience in network, endpoint, cloud, and data security. Prior to OpenDNS, she worked at RSA, the Security Division of EMC in various roles.

How To Make a Successful Security Program
What (Actually, Measurable) Makes a Security Program More Successful?
What makes a successful security program? Ask three infosec pros and you'll get three different answers. Presented by Duo Head of Advisory CISOs Wendy Nather, and Partner and Co-Founder at the Cyentia Institute, Wade Baker, this keynote explores the survey answers of 4,800 infosec professionals evaluating security program performance. 
Join Wendy and Wade on Thursday, May 20 at 8:00 a.m. PT for insights into how security teams can enable business, manage risk and operate efficiently. 

Other Hot Happenings
Make sure to keep a spot in your schedule for these other Duo and Cisco sessions:
Cisco Systems CEO Chuck Robbins will present a 15-minute keynote on Monday, May 17 at 8:20 a.m. PT

Killer hornets, a pandemic, wildfires. How can organizations plan for the impossible when the impossible keeps happening? Joining us from her previous role as CISO of The Ohio State University, Duo's newest Advisory CISO Helen Patton addresses these issues as part of the panel "A Year of Living Dangerously: Resilience After COVID & Killer Hornets" on Monday, May 17 at 3:30 p.m. PT. This all-women panel includes Laura Deaner, CISO, Northwestern Mutual; Lisa Lee, Chief Security Advisor, Global Lead for Financial Services, Microsoft; and Patti Titus, CISO/CPO, Markel. 

Joakim Lialias, Cisco Director of Product Marketing, will discuss making integrations easier for customers in his talk "Optimizing operations: Simplification, Visibility, Response and Automation" on Tuesday, May 18 at 10:05 a.m. PT

Duo Head of Advisory CISOs Wendy Nather will be hosting live discussions on Tuesday, May 18 from 12:45 - 3:40 p.m. PT, including:

Eliot Lear, Cisco Principal Engineer in the Enterprise Chief Technology Office will join Susan Symington, Computer Scientist at The MITRE Corporation for "Trusted Internet of Things Device Onboarding and Lifecycle Management" on Wednesday, May 19 at 3:00 p.m. PT

Duo Advisory CISO Wolfgang Goerlich will present "The Resilience Business Case: Three Use Cases," on Thursday, May 20 at 10:30 a.m.
Special Highlights: Passwordless, SSO, and Device Trust
We've been thinking ahead to a simpler, more secure future. Our future could be unhindered by a pesky little thing we call the password. Many organizations see the benefits of a passwordless experience for their users, and Duo can help you get there. Duo recently announced our new passwordless authentication solution, so visit the Cisco booth to get a sneak peak at what that will look like.
Part of the journey to a simpler, more secure future includes simple, secure single sign-on (SSO). With Duo's SSO, you can provide easy access to your many platforms and programs in one place, protected by Duo's strong MFA. See for yourself how Duo enables a streamlined login experience by checking out a demo at the booth.

Lastly, Duo is excited to share how we're simplifying Device Trust. Duo provides visibility into every device on your network, enforces health checks at every login attempt, provides powerful reporting capabilities, and allows you to set granular access controls. Dive into the demo Duo dashboard for a closer look, and stop by the booth for answers to any questions you have.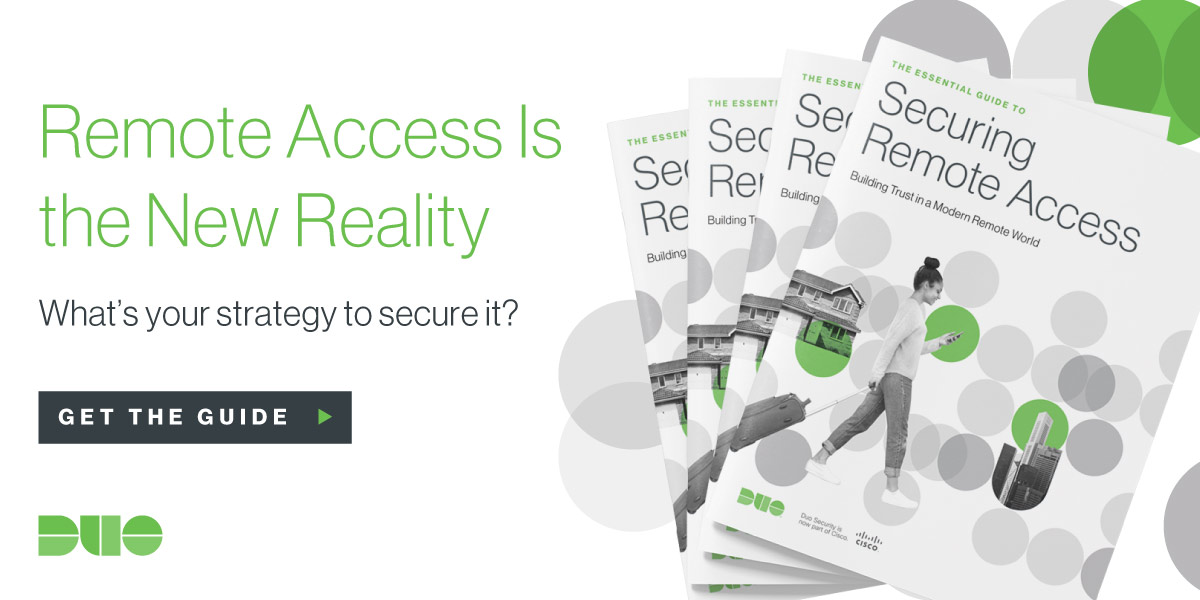 Try Duo For Free
With our free 30-day trial and see how easy it is to get started with Duo and secure your workforce, from anywhere and on any device.