Industry News
Scale Quickly: How to Get Up and Running Fast With Duo
Change often isn't easy, even under the best of circumstances. As more people transition to a remote work environment — many for the first time — we wanted to share some of the resources Duo Security can offer to organizations that are rolling out Duo quickly for the first time or are using Duo in new ways.
At Duo, we pride ourselves on our culture of learning together. So we've pulled the best advice from our Customer Success teams and our extensive free library of online documentation and troubleshooting and best practices articles to recommend the following tips:
Tip #1: Email templates and videos
Rolling out Duo for the first time or to new parts of your team? Try our end-user email templates to let your users know what to expect.
While Duo is very user-friendly, new technology takes some getting used to. Our No. 1 tip for a quick deployment or expansion of Duo is to let your end users know what Duo is and how to use it.
Our end-user email templates are customizable for your unique situation and will help you include the most important instructions. These templates are available in English, Spanish, German, and French.
A simple end-user education campaign can be effective, especially if you're pressed for time. 
If you send just one message before rolling out Duo two-factor authentication (2FA), be sure to cover:
How you'll ask your users to enroll in Duo. Including a screenshot of the proposed enrollment email in your message to users can help reduce the likelihood that they ignore the email or report it as spam.

How Duo will affect their login experience to protected applications.

Guidance for your users to contact your local help desk for troubleshooting support.
In follow-up messages, we recommend including additional resources like:
The Duo guide to two-factor authentication for end users.

Common troubleshooting tips for end users.
Videos
Videos can also help communicate in a more visual way what users can expect from using Duo 2FA. Check out some Getting Started videos, including one specifically for universities or similar organizations. 
Tip #2: Equip your help desk with the knowledge they'll need to help your end users
Your help desk team members are the heroes of any technology rollout. Duo provides a Help Desk Guide for helping your support team get confident with Duo.
Some frequently asked questions you might encounter from your help desk team include:
How to make sure enrollment emails get delivered to end users, and other FAQs covered in the Help Desk Guide.
To make sure your end users know who to contact to get help, we also recommend setting a custom Help Desk message that will appear when someone clicks "Need Help?" in the Duo Prompt. You can set a Help Desk message in the Duo Admin Panel by going to Settings > Help Desk. Then enter your help desk phone number, an email address, or a URL to your website.
After your rollout, and when your team has some time to learn more about Duo, they can also check out our new customer education platform, Level Up, currently in public beta. Level Up features free interactive courses and online videos designed to help administrators and help desk staff learn to successfully deploy and support Duo.  
Tip #3: Master a few policies to customize your rollout of Duo
Duo's policy engine, available in the MFA, Access, and Beyond editions, provides a powerful tool to customize your users' authentication experience and support your organization's security posture. 
For example, you could use the New User Policy to require enrollment and authentication for any users who are accessing a Duo-protected application for the first time. 
Learn more about in-line self-enrollment, and which applications support this method.
Some resources to support your use of Duo policies include the Duo Policy Guide and our Policy & Control technical documentation.
When you're ready, we'll be here with even more resources to support you. 
For now, here's a link to all the materials from this post as a quick reference:
Resources for End-Users
Resources for Help Desk Teams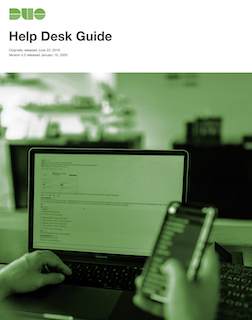 Managing Policies in Duo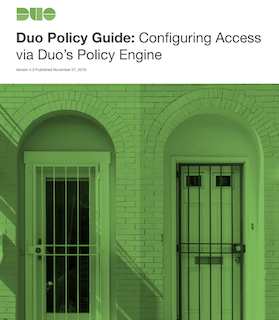 Public Documentation and Knowledge
Do you have best practices to share or want to learn from other Duo administrators? Join the conversation today at community.duo.com.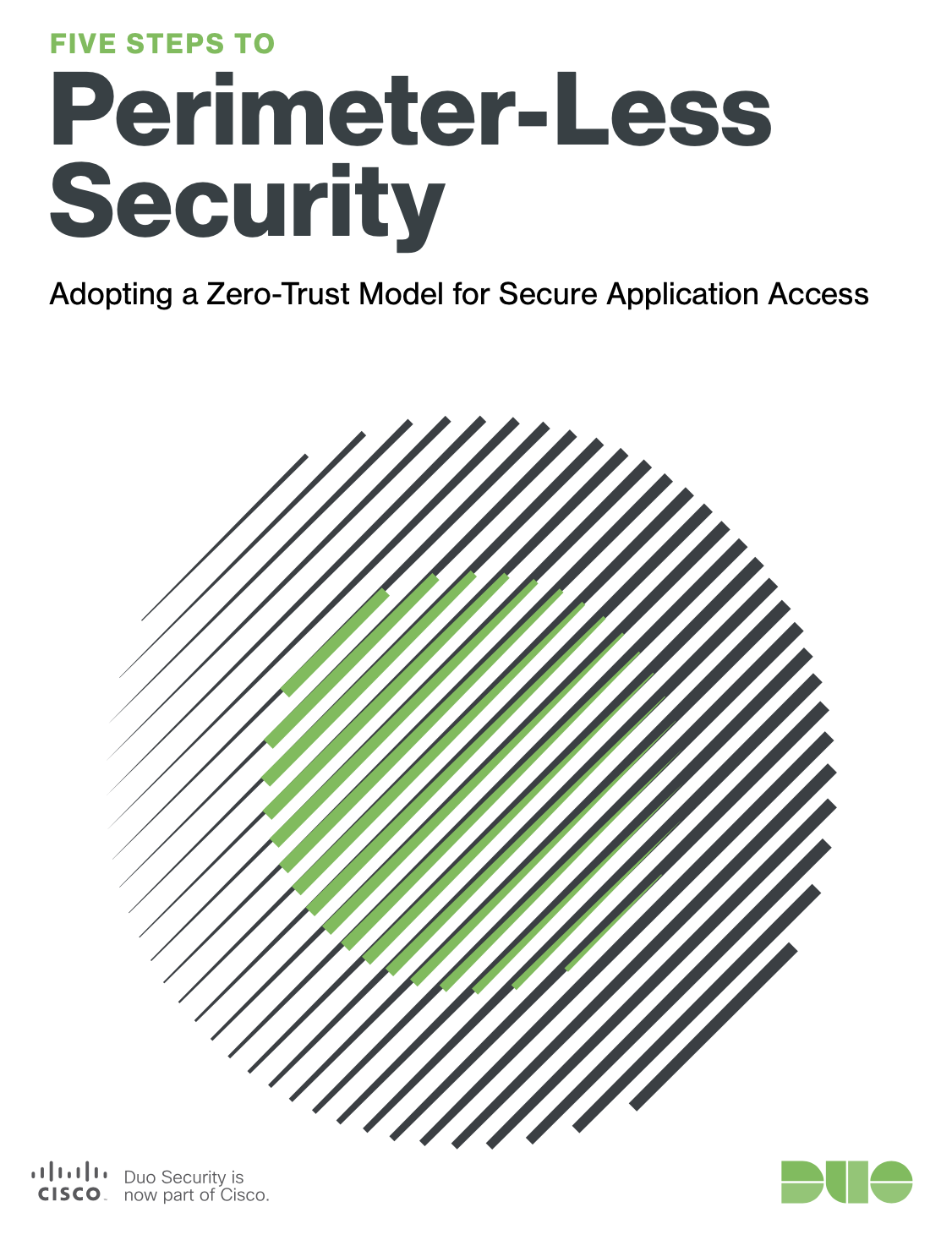 Five Steps to Perimeter-Less Security: Adopting a Zero-Trust Model for Secure Application Access
In this ebook, we'll examine the zero-trust security model and dig into five key steps to move your organization beyond the perimeter and base application access on user identity and the trustworthiness of devices.
Get the Guide