Industry News
Secure Access to Your Google Chrome Enterprise With Duo
In 2020, according to a report by IDC, Chrome OS became the second most popular choice of operating system in terms of number of devices sold. The news of this impressive growth comes on the heels of the 10th year anniversary for Chrome OS. Congratulations to the Chrome Enterprise team. Duo Security is proud to be on this journey as a Chrome Enterprise Recommended partner!  
What is Chrome Enterprise Recommended?
Chrome Enterprise Recommended is Google's partner program for third-party solutions on Chrome OS. Chrome Enterprise Recommended partners have worked with Google to extend their product's functionality, quality, security and end user experience.

A 2-Step Integrated Solution For Customers
Organizations that use Chrome OS devices can quickly and easily secure workforce access with Duo. Duo's out-of-box integrations with Google allow enterprises to secure user and device access to corporate resources in two simple steps:
Step 1: Implement Single Sign-on & MFA 
Duo Single Sign-On (SSO), our cloud-hosted SSO product, layers Duo's strong authentication and flexible policy engine on top of Google Workspace (formerly G Suite) logins using the Security Assertion Markup Language (SAML) 2.0 authentication standard. Duo SSO acts as an identity provider (IdP), authenticating your users using existing on-premises content/collections/blog/default/2017-09-25-0845.announcing-duos-native-mfa-for-microsofts-azure-active-directory.md or any SAML 2.0 IdP and prompting for two-factor authentication before permitting access to Google Workspace. 
Configure Duo SSO for your Google Workspace by following these simple instructions.

Step 2: Verify Device Trust for Chrome OS Devices 
Duo's integration with Google's Verified Access (GVA) service enables access time-checks to ensure the device was indeed managed by the customer's Google tenant. 
Follow these simple instructions to help you set things up.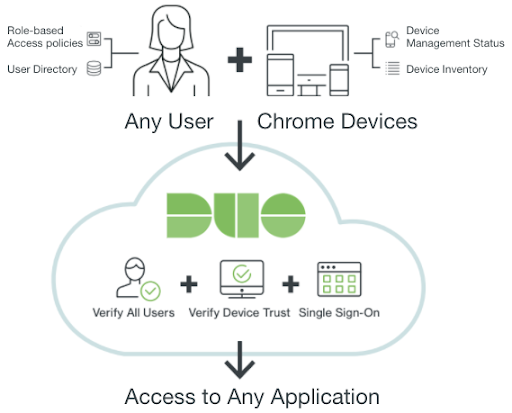 "Duo Beyond has enabled us to push our zero trust strategy faster, allowing us to utilize client systems (ChromeOS to be specific) that were difficult and costly to support, making it very low effort to bring new services online and granting granular access controls." — Mike Johnson, former CISO at Lyft.
We can't wait to get you started and see how this additional control helps you up your security.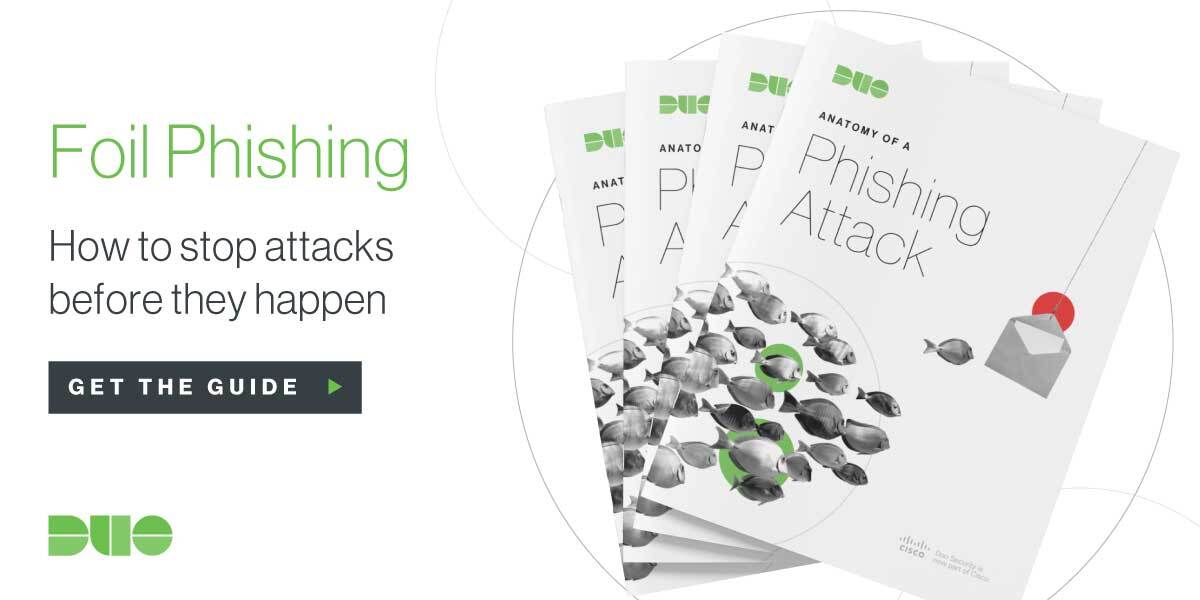 Try Duo For Free

See how easy it is to get started with Duo and secure your workforce, from anywhere and on any device with our free 30-day trial.