Industry News
The (New) Essential Guide to Securing Remote Access
The following is an excerpt from The Essential Guide to Securing Remote Access: Ensuring User, Device and App Trust. The second, most recent version of our popular guide is now available as a free download:
Why are we still getting hacked? While some say it's inevitable, it may just be that new threats and our new IT model requires an entirely different security approach to prevent breaches.
The new IT model brings with it a greater attack surface, comprised by employees that use their own devices for work, while working remotely. The proliferation of cloud applications for nearly every business need has also contributed to increased technical complexity.
These days, attackers can expose many different vulnerabilities in multiple vectors - in a single attack. Traditional security is designed to address separate, siloed attacks, making these solutions ineffective against modern threats.
With this new threat model, we need to shift focus to securing users, devices and apps holistically; with one solution to manage your access security instead of multiple, disparate security solutions.
These new threats center on gaining remote access to your apps and data - whether it's with stolen passwords or exploited known vulnerabilities targeting your users, their out-of-date devices, cloud applications and remote access software.
The Essential Guide to Securing Remote Access: Ensuring User, Device and App Trust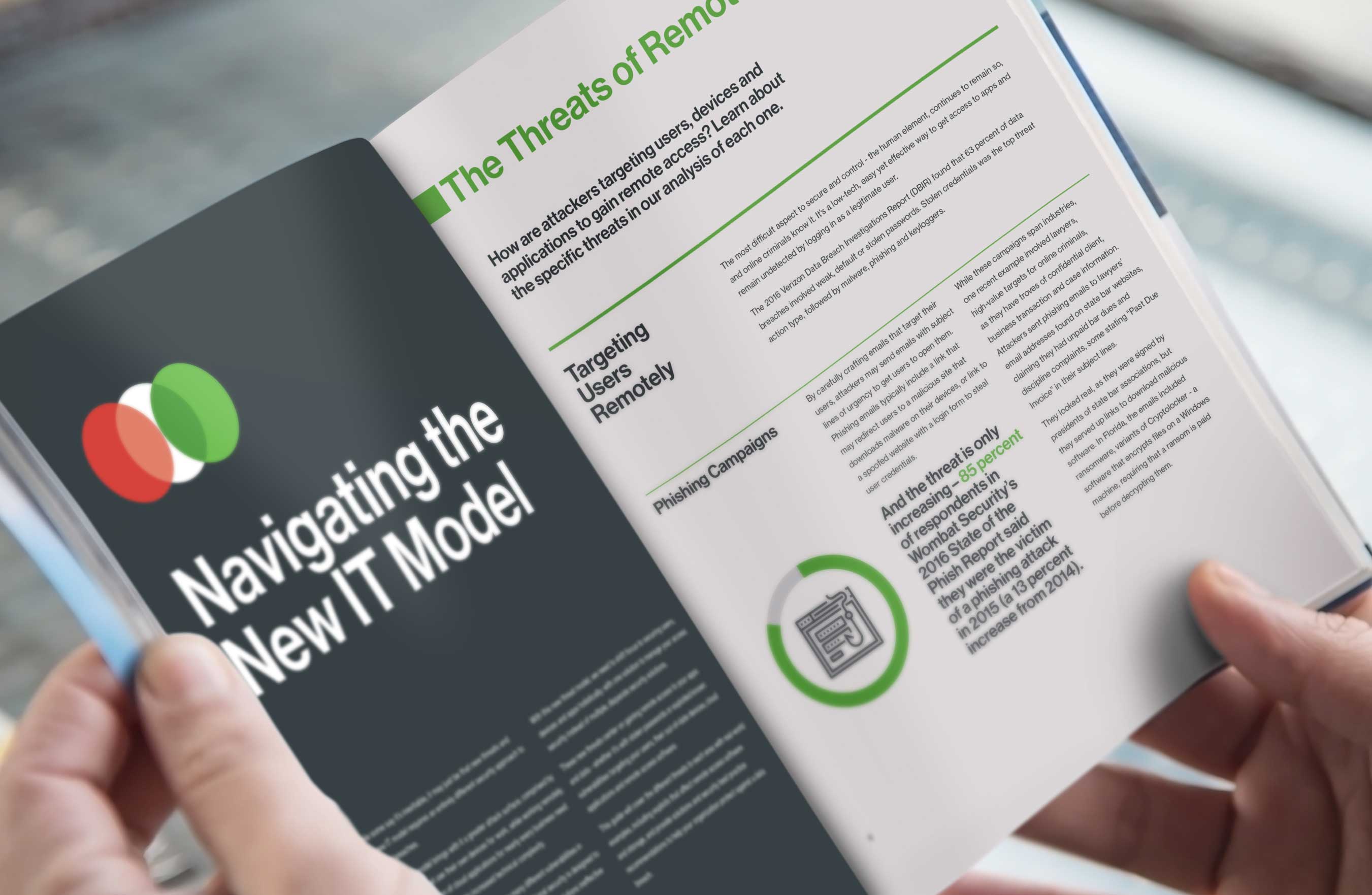 We've updated our Securing Remote Access Guide to feature recent real-world breach examples and our new security recommendations on how to mitigate the risk of remote access threats. If you read our first guide, you'll definitely want to check out version two!
In this guide, we'll explore:
Specific types of remote access threats targeting users, devices and remote access services like VPN and RDP
Security concerns with third-party providers and cloud access
How a Trusted Access solution can help mitigate risks and help you avoid an expensive data breach
Ideal for security, compliance and risk management officers, IT administrators and other professionals concerned with information security, this guide is for any organization that allows remote access to their environment.
Ensuring User, Device and App Trust

Trusted Access is our holistic security approach to verifying the identity of your user and security health of their devices before they access your applications. We do so by:
Trusted Users

Ensuring trusted users with an easy-to-use two-factor authentication solution. Users can quickly approve push notifications to verify their identities while logging into your applications - it doesn't slow them down but it does provide secure access.
Healthy Devices

Ensuring the security health of their devices is up to par with your security standards with endpoint policies and controls. Block any risky devices running an out-of-date operating system, browser, or plugin like Flash or Java from accessing your applications and data. Or, warn and notify users so they can update their devices themselves.
Every Application

Ensuring every application is protected. We integrate with any remote access application or service to reduce your attack surface and cover any gaps. Make it easy on your users with our single sign-on (SSO) feature that allows them to securely log in once to access multiple cloud apps, while checking their identities and devices every time they access an application.