Industry News
(VIDEO) Getting Started With Duo - Step 1: Authentication Methods
Duo's two-factor authentication (2FA)/multi-factor authentication (MFA) offers several methods through which users can verify their identity before being granted access to applications. Those methods include push notifications, U2F, biometrics, tokens and passcodes. With 2FA, users prove they are who they say they are by using two of the following items: something they know, something they have or something they are.

After successfully using the first authentication method (usually a username and password), users simply approve a secondary authentication request pushed to our Duo Mobile smartphone app. Users may also authenticate by answering a phone call or by entering a one-time passcode generated by the Duo Mobile app or a compatible hardware token. 
Today, we'll showcase  Step 1, in which we cover the various authentication methods Duo offers.
Step 1: Authentication Methods
Test Drive A Trial
If you are considering a trial first, take a look at our Advisory CISO Wolfgang Goerlich's blog, "Trials and Transformations: Test Driving Multi-Factor Authentication and Zero Trust Solutions." In it Wolfgang breaks down how to get the most out of your free Duo trial. 
If you'd like to learn even more, we created this handy dandy Getting Started Resources Guide and 2FA Guide.
Check the rest of our 5-part video series on getting started with Duo! 
We have created myriad resources that make it easy to get started with Duo. Here are five easy steps to get you on your way.  We covered differentiating user authentication methods, Duo enrollment and self-remediation and Duo admin dashboard and Device Insight, how to setup an application and adding users.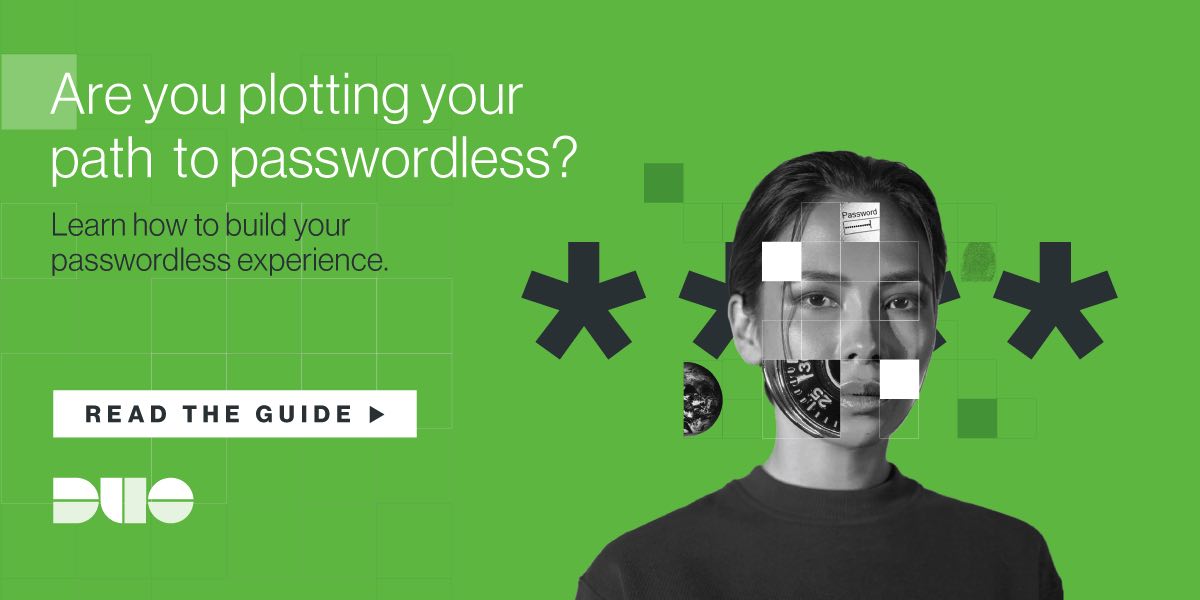 Try Duo For Free

See how easy it is to get started with Duo and secure your workforce, from anywhere and on any device with our free 30-day trial.