Industry News
Why Are More Industries Switching From SMS 2FA to Push?
Users and industries are moving away from unsafe SMS-based authentication methods, according to Duo's hot of the press 2020 Duo Trusted Access Report. And Push continues to be the dominant second factor for companies using 2FA (two-factor authentication). 
This news report just in.

Learn How Industries Are Managing User Endpoint Security
The 2020 edition of the report analyzed over 26 million devices, 500 thousand applications and more than 700 million authentications per month to gain deep insight into user security behaviors and endpoint security. The report reveals what industries large and small are using to secure identity management and the dole out trusted access to their remote workforce. 
This report is chock full of millions of analyzed cybersecurity data points to help you understand how organizations are responding to mobile device security in this new reality of a mostly remote workforce. 
Download the free 2020 Duo Trusted Access Report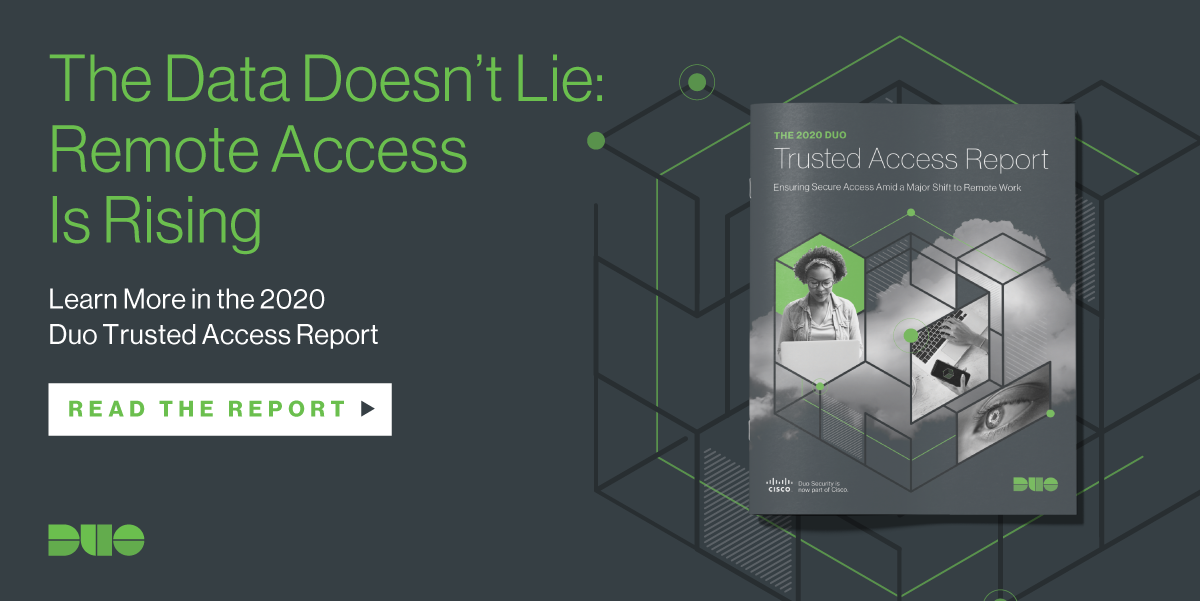 Try Duo For Free
With our free 30-day trial and see how easy it is to get started with Duo and secure your workforce, from anywhere and on any device.