Industry News
Why Duo Security Is a Great Place To Work
Do you know Duo Security? Although I heard and remember seeing their booth at RSA and Black Hat events over the years, I wasn't aware of what they had been doing in addition to two-factor authentication until I was hired. When I shared that I work at Duo with some of my friends at Facebook, Workday, Autodesk, etc., they said they know and use Duo's mobile app and like it! Just the word "Duo" helped them make a positive association.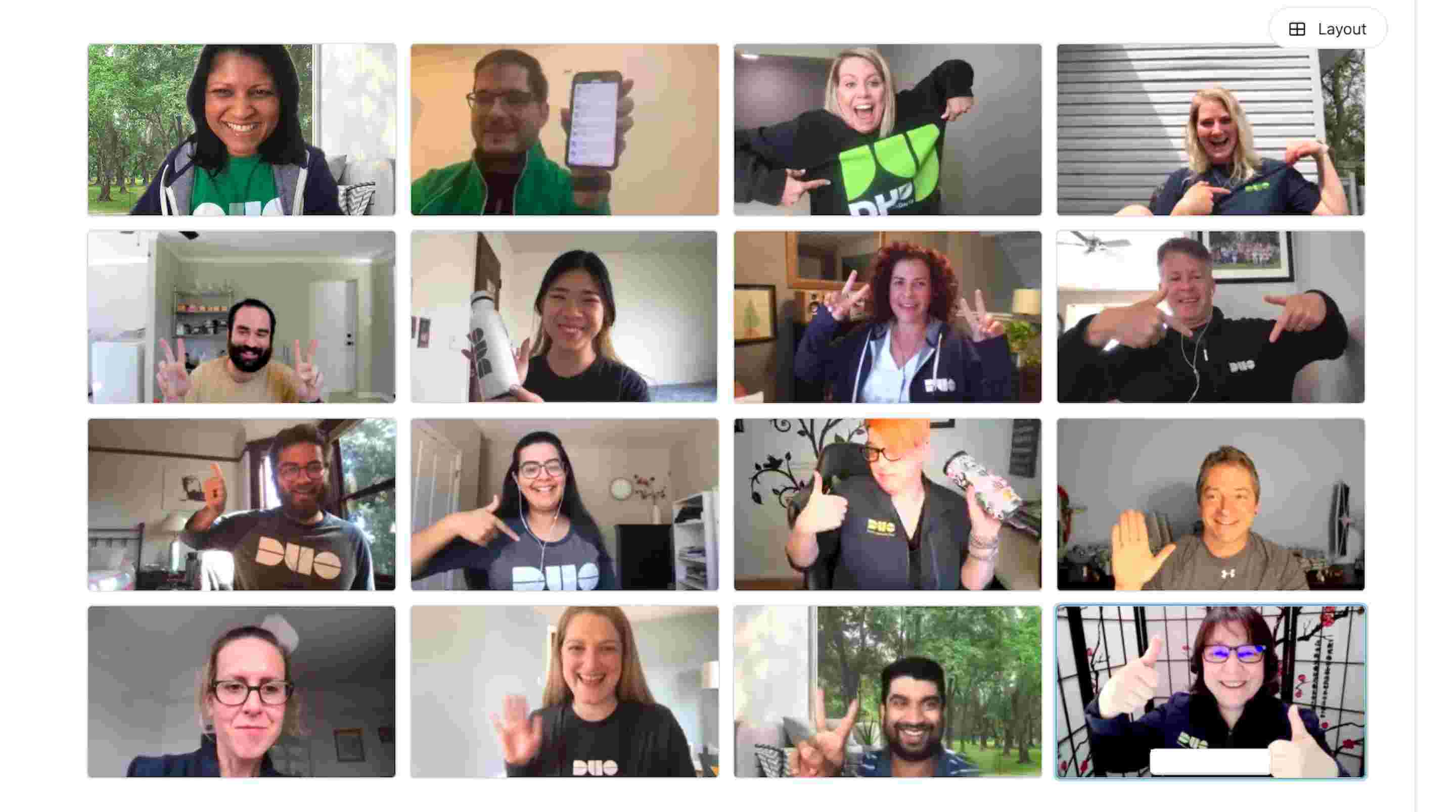 Duo's Unique Culture and Values
I've learned more about Duo when I started my new job here. No matter what your role is at Duo employees are respected and appreciated for contributing ideas and driving improvement. Some of the company culture is rooted in its values. 
Be Kinder Than Necessary
Duo is a company that's for and about people. Duo believes that empathy and kindness are the secret sauce for building awesome teams. We strive to make our team members feel valued, positioned to succeed, and able to be their authentic selves at work. 
Duo invests and encourages employees to grow and learn. Duo hires for talent and curiosity versus just skill. Duo might hire a person and provide them ample resources and opportunities to learn so they can do their best and succeed. When it comes to the people, my immediate team is diverse and varied in terms of their backgrounds and experiences.
Duo rewards employees for going the extra mile. On a regular basis, we give kudos to each through chat. We begin team meetings with appreciations, where team members can give thanks to others in an open forum. This sets a great tone for the rest of the meeting! I think every company should do this. 
Duo believes in a healthy work-life balance. For example, Duo gives all employees extra paid time off every so often to switch off from work and come back more energized. We try not to chat or communicate after hours, and take timezones into consideration when scheduling meetings. 
Engineering the Business
Engineering the business is about providing our customers the tools they need to address their security challenges, By building diverse teams we are able to look at problems from a well-rounded view and uncover unexpected solutions.
For example, during a Duo Hack Day we brought together team members from multiple disciplines (engineering, sales, marketing, customer success, and others) and other countries together virtually in a fixed 8-hour period to creatively solve problems that matter to our customers. It was an amazing experience of collaborative ideation and problem solving, so that we can improve the user experience. The collaboration helped us knock out important projects in a short period of time.
Learn Together
Duo wants every team member to feel empowered to offer their biggest and best contributions. To achieve that and reach our fullest potential as a company, Duo believes it is essential that we avoid silo mentality and leverage the sum of our parts. That means sharing our knowledge widely, holding space for dissenting opinions, and amplifying voices that push us to our learning edges. 
When I share ideas, my manager and peers listen with intent to understand; they consider my points of view and respond in a pleasant manner even if they have a different perspective and feedback for me to improve and learn. This encourages me to never stop sharing my ideas and to approach each interaction as an opportunity to learn, versus try to "prove a point" or defend myself.
Build for the Future
Building for the future is about being thoughtful. For our customers, that means addressing today's security issues while also anticipating the challenges that people will face in years to come — and continuing to uphold our values of building simple, people-centered solutions, and offering straightforward thought leadership. 
Duo recognized early on that end users are nearly constantly using their mobile device for a variety of operations and built the mobile app with this in mind. Over time, utilizing customer research and feedback, Duo has extended its product portfolio to include additional capabilities such as cloud Single Sign-On, Secure Remote Access, and Device Trust, continuing to innovate and delight customers.
Onboarding Remotely 
With the myriad of resources available to employees, I saw that onboarding remotely was possible and not burdensome. Using Webex video calls and chat, I easily and quickly received help and connected to the corporate network and applications on day one, despite being in a different place and time zone from the IT team.
Each new hire attends the Duo Culture Belonging & Employee Training with the founders. I really enjoyed learning about the company, including Duo's early days by Dug Song and Jon Oberheide and subsequent growth as a security SaaS company up to its acquisition by Cisco in 2018. I learned why customers trust and love Duo products. 
Duo's mission has always been to democratize security -- to make it usable for any person and company. This is such a human-centric mission and one that we can all agree is worth working hard for.
I am delighted to work at Duo where I get to collaborate with multiple teams, learn about the secure access market landscape, and drive customer awareness and adoption of Duo solutions.
We're hiring! If your passion is collaborating with inspiring teammates, and creating and supporting products that make a difference, we want to hear from you. Check out our open positions!
Try Duo For Free

See how easy it is to get started with Duo and secure your workforce, from anywhere and on any device with our free 30-day trial.