Zero trust adoption is increasing and for good reason: this framework can enhance security resilience and accelerate incident response. Whether you're new to zero trust or looking to deepen your understanding of it, this webinar is a great opportunity to learn from experts in the field.
Presenter Info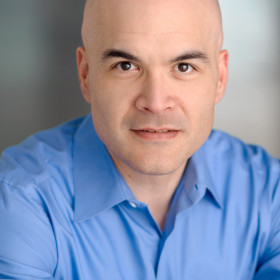 TK Keanini Chief Technology Officer & Vice President of Architecture Cisco Security
TK Keanini brings more than 25 years of network and security experience to his role as CTO within Cisco's Security Business Group, where he uses his expertise in analytics to build a unified security architecture that enables customers to adapt and respond to ever-evolving threats. In 2017, TK and team were awarded the prestigious Cisco Pioneer Award recognizing their innovative work on Encrypted Traffic Analytics and in 2021, he led the Cisco Telemetry Broker team from concept to shipping product.
Prior to joining Cisco, TK served as CTO for Lancope where he and his team built the award-winning Stealthwatch™ product line. Before joining Lancope, he was CTO at nCircle, driving product innovation that defined the vulnerability management and configuration compliance market.
TK is a founding member of many security standards such as CVE and remains active in standard bodies that promote multi-vendor interoperability. As a highly regarded industry expert, his opinions and expertise have been featured in publications including Information Week, Federal Computer Week, Forbes, CNET News and CIO. TK is a frequent speaker at industry forums such as the RSA Conference, SANS Network Security, Security B-Sides, GFIRST and Cisco Live.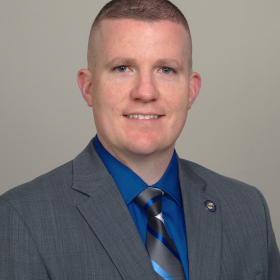 Brad Garnett Director of Talos Incident Response Cisco Security
Brad Garnett is the Director/ GM for the Talos Incident Response team and is responsible for the overall strategy and delivery of Incident Response business globally for Cisco. He joined Cisco in 2016 and helped build Cisco's market-leading incident response retainer business.
Brad works with global organizations and government entities on incident preparedness, tactical response to computer intrusions, and emerging cyber threats. Brad began his cybersecurity career, while working in law enforcement in the State of Indiana. A decade later, he transitioned to the private sector. At Cisco, Brad has worked and lead a wide range of global incident response engagements across many industry verticals. From leading exercises to simulate a major cyber-attack against the U.S. power grid and supporting his team on the world's largest stage at Super Bowl 56, Brad has an innate ability to see cyber through unique lens.
Brad's vast experience, training, and education come from a blend of his law enforcement, academia, and DFIR (Digital Forensics & Incident Response) background. Brad has served on the board of directors for his local public education foundation and is a TEDx speaker. In 2021, Brad joined the groundbreaking Ransomware Task Force, which is helping shape public policy and strategies for businesses in the fight against ransomware globally.
When Brad isn't fighting evil or teaching, he enjoys his family, a good workout, flying airplanes, learning foreign policy, and coaching football.