Cybersecurity insurance acts as a general line of coverage to mitigate losses and costs from a variety of cybersecurity incidents, including data breaches, network damage, and potential business interruptions.
To determine what coverage is necessary, cybersecurity insurers calculate cost based on a variety of risk-factors, including the security measures already in place, like MFA (multi-factor authentication). Cybersecurity insurers often look to MFA as an indicator of security safeguarding to validate the identity of your workers to establish user trust.
But MFA is more than just an insurance requirement checklist. As a K-12 organization, implementing MFA solutions into your security strategy can help you greatly reduce the risk of the most common user attacks like phishing, ransomware and other malware. And with continued remote access and remote learning, MFA has become even more important, enabling you to secure access to students and staff from any device, from any location.
Join Duo Solutions Engineer Eleanor Huber and Duo Security Specialist Jeff Dooley on this on-demand webinar to learn more about cybersecurity insurance, MFA, and how to build a strong security strategy for the future.
Presenter Info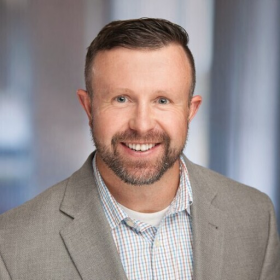 Jeff Dooley, Security Specialist, Duo Security at Cisco
Jeff Dooley is a Security Specialist working in the Ohio, Indiana, Kentucky, Tennessee, and Michigan areas. He has helped establish security programs with education, government, and commercial customers throughout the United States. His experience includes disaster recovery strategies, data center migrations, advanced services, virtualization projects, and positioning various cybersecurity solutions. Jeff has over 15 years in the technology space, primarily focused on security. He is excited to work with K12 customers as they start their multi-factor authentication journey. Jeff recognizes the importance of an organization's security posture and the importance of putting customers first.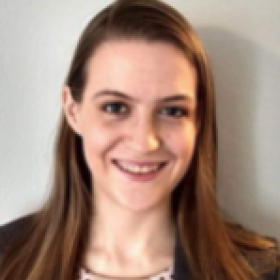 Eleanor Huber, Solutions Engineer, Duo Security at Cisco
After several years working in education, Eleanor Huber joined Cisco in 2020 and currently serves as a Duo Solutions Engineer focused on public sector and education customers. Here she brings her passion for problem-solving and technology, and advises organizations on how to effectively tackle today's cybersecurity challenges. She holds several networking certifications, including the CCNA and CCNP in Enterprise Networking. Eleanor lives in Raleigh, NC, with her husband, Matthew, and has too many hobbies, which include hiking, sewing, playing organ, baking bread, reading, and programming.