Duo's leading access management platform protects access to all applications, for any user and device, from anywhere. It is designed to be easy to use, administer and deploy, while providing complete endpoint visibility and control.
Duo's solutions can be deployed across applications to help mitigate the most common authentication attacks including push phishing, one-time-password (OTP) phishing, attacker device enrollment, and device vulnerability exploits. It also helps organizations modernize and consolidate MFA and SSO services under one platform. Curious to learn more?
Join Duo Product Marketing Manager, Mike Rotar, in this on demand webinar as he shares how Duo enables organizations to deploy gapless zero trust access policies that are frictionless for people (users, admins and analysts) to quickly turn security readiness and resilience objectives into outcomes.
Presenter Info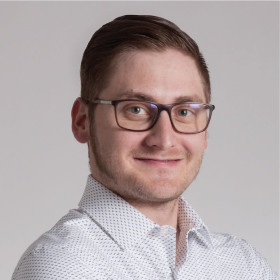 Mike Rotar, Duo Product Marketing Manager
Mike is a Product Marketing Manager for Cisco Duo. He has been working in the identity and access management space since 2011, handling a wide variety of roles, including IT management, IT consulting/solutions architect, competitive intelligence, and now product marketing.