Like with most cybersecurity trends, zero trust has inspired a lot of skepticism – especially for practitioners on the front lines. Is this skepticism warranted? How can we prove the value of zero trust to convert the harshest critics into true believers? Where's the data?
While many CISOs appreciate zero trust because it finally brings urgency for and clarity to their initiatives, this is not the case for everyone in the infosec community. Practitioners responsible for implementing zero trust security controls are some of the biggest skeptics when it comes to measuring the value of zero trust use cases and capabilities.
In order to make progress towards zero trust security, it's critical to get everyone on board – from the most passionate executive to the most cynical security analyst. Listen to our experts talk through these challenges and how to gain consensus, referencing field data from more than 5,000 professionals whose organizations are embarking on zero trust.
Presenter Info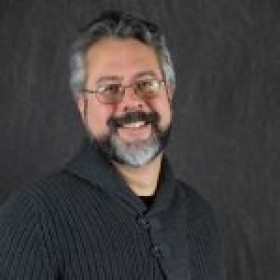 Wolfgang Goerlich, Advisory CISO
Wolfgang Goerlich is an Advisory CISO for Cisco Secure. He has been responsible for IT and IT security in the healthcare and financial services verticals. Wolfgang has led advisory and assessment practices for cybersecurity consulting firms.
Sandy Hawke, Zero Trust Product Marketer
Sandy is responsible for amplifying Cisco's zero trust message of securing access for users, devices, networks, apps, and clouds. Sandy brings more than 25 years of experience in cybersecurity to Cisco, starting out as a firewall tech support engineer and later running global product marketing teams for Blue Coat, BigFix, and AlienVault.