Industry Events
Virtual, But Still Vital: Attend Black Hat 2020 From Home
It's hard to believe we're already halfway through 2020 and Black Hat is right around the corner. This year's Summer Camp looks a little different -- Black Hat (August 1-6), DEF CON (August 6-9), and the Diana Initiative (August 21-22) are all happening virtually, and Queercon and BSides have sadly been cancelled. That doesn't mean there won't be plenty of learning, networking, and skill-building opportunities available at these sites. 
In fact, attending remotely means you don't have to navigate through huge crowds to make your next session. It also means you can sneak some snacks and drinks in during keynotes. And of course, what you choose to wear under the desk is up to you. (Rainbow pajamas? Leopard-print jeggings? No pants at all? Do it up.)
"Protecting What's Now and What's Next. That's Cisco Secure."
Connect with us at the Cisco virtual booth anytime between 8:30 a.m. and 6:00 p.m. PDT on August 5 and 6. At the booth you'll get insights into Cisco Security's newest features and latest research from Duo, Umbrella, Talos and Cloud Mailbox Defense. 
Learn how Duo Trust Monitor identifies risky and abnormal user and device behavior in your corporate environment, view Umbrella's ThreatWise Episode on new Umbrella features in Viptela/vManage, and chat with our technical experts about SecureX.  Additionally, there will be plenty of sessions to attend at the virtual booth. 
Tune in for any of the following:
In addition to our sessions, Cisco Global Lead of Inclusion and Collaboration Strategy, Trey Boynton, is offering insight into the importance of diversity and inclusion through a written spotlight interview. A former diversity and inclusion executive at Duo, Trey now leads these efforts for the greater Cisco organization, and we couldn't be more proud and excited that she's shaping and strengthening Duo and Cisco's values. 

"You'll need a Business Hall Pass to access speaking sessions and all sponsored content - register for one for free here. For access to Research Content (like Eldridge's talk), you can purchase a Briefings Pass here.
DEF CON Safe Mode
It might be remote this year, but DEF CON Safe Mode still boasts some of the same exciting opportunities for participation as our beloved in-person conference. As always, there will be villages galore, the Capture The Flag competition, and there will be a DEF CON badge, created by LostboY (@1o57), so be sure to check on the DEF CON page for more information. 
The Diana Initiative
Focusing on Women, Diversity, and Inclusion in Information Security, the The 2020 Diana Initiative Virtual Conference will provide two days of speaking tracks, a Capture The Flag event, and three villages: Career Village for job-seekers, Maker Village for DIYers, and Lockpicking Village for picklocks. This year's two keynotes are "Empathy as a Service to Create a Culture of Security" by Tracy Z. Maleeff, Information Security Analyst for The New York Times Company, and "What Does it Mean to Be a Barrier Breaker?" by Yolonda Smith, Head of Cybersecurity for sweetgreen.
With only a few weeks to go, make sure you're registered for these upcoming events! Let's kick off August in style (rainbow pajamas, leopard-prints, and all!) Until then, stay safe, enjoy the sun, and we'll see you at the conference!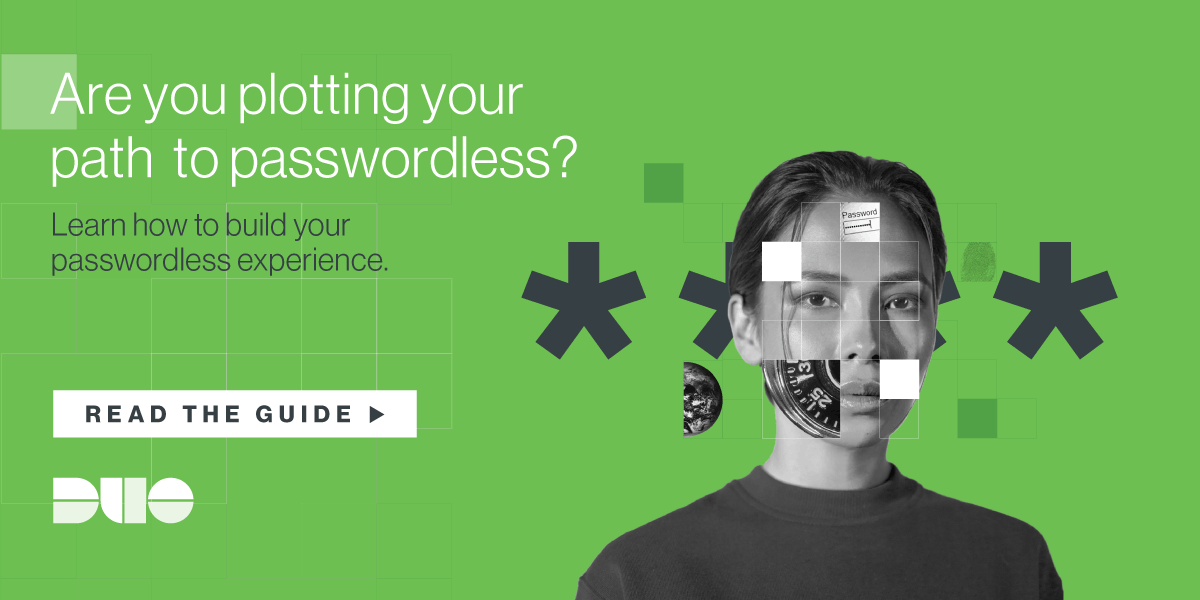 Try Duo For Free
With our free 30-day trial you can see  how easy it is to get started with Duo and secure your workforce, from anywhere and on any device.