Industry News
The Definitive Guide for Modern Healthcare Cybersecurity
A nurse goes to login to Epic but gets an error message instead that says the patient files are being held for ransom. A hacker accessed the network using a stolen credential and now equipment has stopped working and patient health is in jeopardy. Healthcare has coveted private medical records and data that is easy to monetize on the black market, making the industry one of the most targeted by hackers. Duo offers a trusted access solution that can help prevent healthcare industry ransomware attacks.
In this eBook "Healthcare Shifts in Cybersecurity" we will look into the security challenges and trends facing healthcare and make practical recommendations for keeping your healthcare workforce secure and productive.
In this guide you will learn:
About how healthcare is adopting to new cybersecurity requirements

About how healthcare's hybrid model requires strong modern cybersecurity

How adopting MFA technology can protect patient information and personal data  

Why embracing passwordless technology via tokens and biometrics is more secure

How to manage and track e-prescriptions for controlled substances via EPCS integration

Why using single sign-on (SSO) for a consistent, powerful, hassle-free login experience

How to create security resilience to bounce back faster and plan based on risk.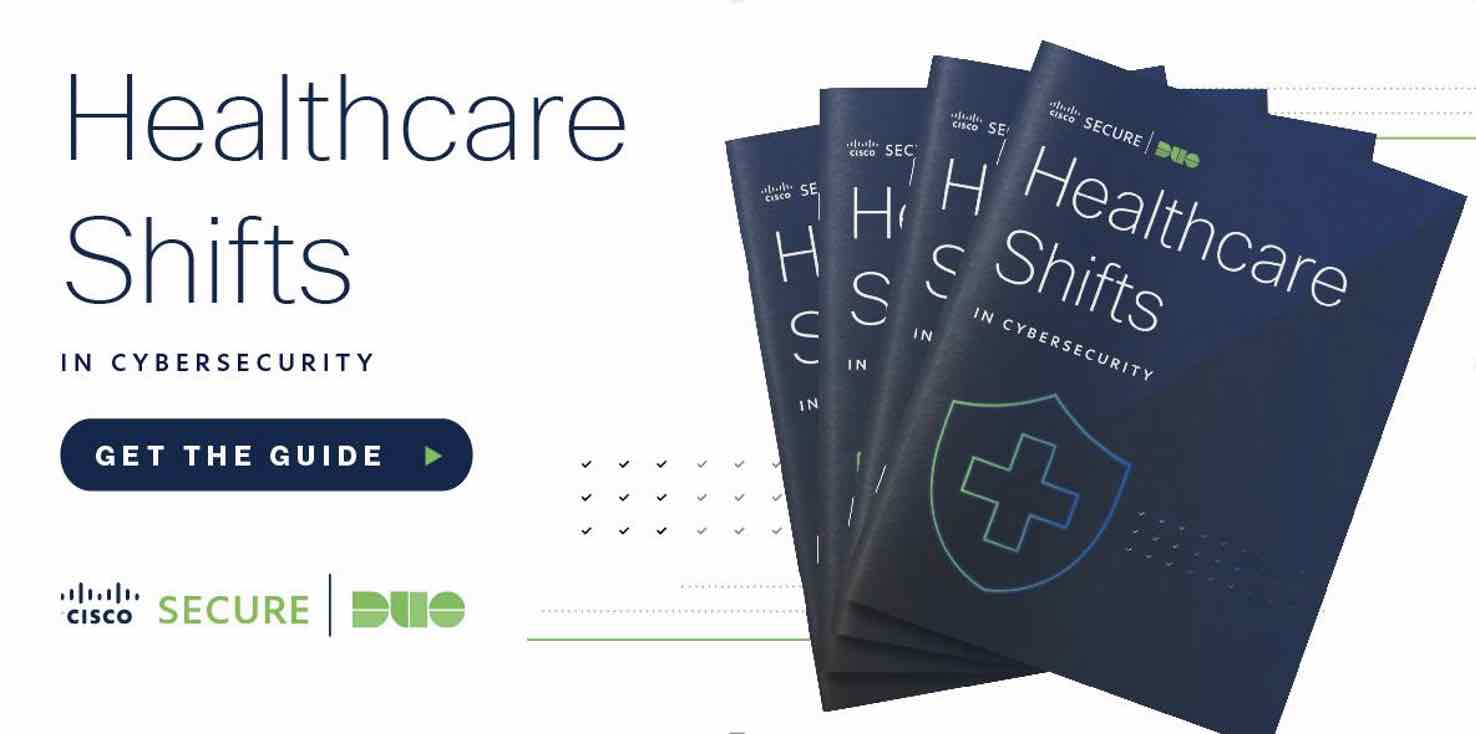 Learn more about how Duo protects thousands of healthcare organizations against malware at Duo.com or start your free trial.