Product & Engineering
Meet Duo Googly, Disrupting the Virtual Eye-Rolling Industry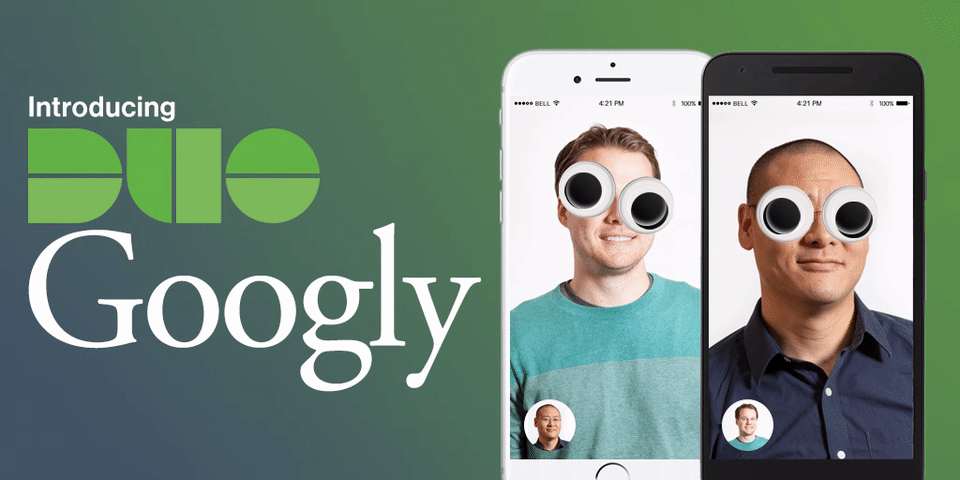 Video calling has changed the way we do business, allowing us to have productive, complex conversations regardless of our location or device. But across existing video calling apps, a pain point has emerged: how to deal with those moments when your side-eye is inevitable.
Today, we're leveraging our profile as thought leaders of the tech landscape and adding a new product to the Duo family, which includes our flagship Trusted Access platform. Say hello to Duo Googly, a bleeding-edge app that's changing the face of video calls. Duo Googly offers the simple interface, reliable functionality and end-to-end encryption you count on, plus the feature you've needed most: googly eyes to optimize your conversation.
Give your colleagues, family and friends a peep with Duo Googly! Rollout begins today, and it sets its sights worldwide in the next few days.