Industry News
The Business of Building Trust (On Cisco's Acquisition of Duo)
Dear Duo,
It was 8 years ago during the Great Recession, as my wife and I were expecting our second child, and Jono was finishing his PhD, that we quietly started on a mission to democratize security by making it easy and effective for all.
Over 700 of you also took a leap of faith to join us on this mission, and I want to take a moment to express to each and every one of you my overwhelming pride and gratitude for all that we accomplished, and how far we've come together.
From the outside, many have recognized Duo's success at delivering security for people in a way that is easy to understand, try, buy, manage, and use. But it's actually how we do this that will have the largest and lasting impact on our industry, as we consider the massive opportunity ahead with Cisco.
Companies in established industries typically prioritize three things, in order: Results, Process, and People. They define the results they want, follow historical processes by which to achieve them, and hire/train people that fit into their program. For decades, the security industry grew by chasing badness, adding complexity and selling on fear, and hiring from a limited pool of industry insiders.
Our approach at Duo has been decidedly different. We didn't just want to solve specific problems in security, but the larger problem of security. "Security sucks, who has time for this?" was a marketing slogan we never used, but saw customers quietly screaming to themselves every day. To eliminate the cost, complexity, and frustration of security, we needed to go back to first principles, and build the right kind of company.
By putting people first, innovating to the needs of our team and our customers, and never compromising our long-term goals or core values in exchange for short-term results, we achieved a very special kind of success in this industry – a company we can all be proud of.
A Culture of Learning & Growth
Culture is how we work and play together. And as early as 20 employees at Duo, we started building a platform for our people, with the goal of developing our culture to drive the business. Because while change in our industry is constant, growth is a choice – and we wanted Duo to be a place where people could do their best and highest work, while serving our best and highest purpose in simplifying security.
With every interview and onboarding session, we've learned about your backgrounds and experiences, and what makes you unique. By hiring for shared values and cultural contribution, versus "cultural fit", we've been able to integrate new mental models, skills, and perspectives that have allowed us to solve problems from many different angles.
Because Duo isn't bigger, we aren't smarter, and we don't work any harder than our competitors. Instead, we engineer the business by taking calculated risks, and learn together how to win on our own terms. We go out of our way to help customers and colleagues be successful by being kinder than necessary, seeking to understand their needs and point of view.
Ann Arbor may have set our foundation for learning and winning as a team, but with every new location, we've drawn upon what's unique around us. Silicon Valley is the epicenter of disruption and London is the crossroads of the world; Austin is keeping it weird and Detroit is hustling harder.
And as we join Cisco, we have the opportunity to apply our thoughtful, gritty, weird, and innovative ways at an unprecedented global scale.
Moving at the Speed of Trust
Learning from difference in a team, even one that shares these values, requires more than just our honest intentions. We needed the scaffolding of management practices, infrastructure, and processes that help us innovate quickly, and to win or learn.
From the start, and over many years, we optimized our processes for velocity in our business.
We partner with customers through design and development, and organize around the heartbeat of a two-week engineering release cycle. Our customers get our products up and running in under a day, and without requiring an army to deploy them.
We focus on treating our customers and each other well, as guiding principles for countless decisions made across the company. We've been thoughtful and deliberate in where we've said 'no' as much as where we've leaned in, even turning down multimillion dollar opportunities because they didn't make sense for the customer, or the kind of company we wanted to be.
We've built a highly differentiated go-to-market engine, driven by a high-volume demand generation program fed by approachable, well-crafted content. We chased greenfield opportunity and expanded the security market by making our product and customer experience approachable.
We took the same approach to developing our brand as we did to developing our product – by focusing on the customer, not ourselves. We waited to get big before we got too loud. We wore our quirks on our sleeves. We remained true to our ideals, and most importantly, we've been honest and forthright with ourselves, our customers, and the industry.
And we did it while retaining much of our early team, ensuring the principles we formed the company with continued on as the team leveled up and expanded, because the things you do when you're small get amplified in hypergrowth.
Our Best-in-Class Results
"The score takes care of itself" – Bill Walsh, former coach of the 49ers
By focusing on people, process, and then results - we cultivated a high-performing team, built an exceptional business, and enjoyed a success few companies ever see. Our results speak for themselves, and have been truly best-in-class for any SaaS, much less security, company.
Duo has been one of the fastest-growing, and most capital-efficient SaaS businesses ever. For much of our history, we doubled our team, tripled annual recurring revenue, and binary-exponentiated our customer base every year. We did this while spending only $16M since we began to reach $100M in annual recurring revenue last year.
We built our reputation as the Most-Loved Company in Security with customers, partners, and employees as we delivered the fastest time-to-value of any security vendor, led the industry with a 70+ quarterly Net Promoter Score and renewal rates in the high 90s, and enjoyed Glassdoor ratings of 4.5+ with the majority of our workforce coming from outside the industry.
We've also grown the market for security, making it approachable for customers who have not been traditional security buyers. We still have a goal of erasing the "security poverty line" of financial and human resources required by organizations to effectively protect themselves, as companies big and small need their security or IT teams to have an outsized impact.
And as far as we've come, I'm excited by how much further we'll go, accelerating the reach of our mission as part of the world's largest network and security company. We get to be a big part of the change at Cisco as it moves rapidly to reinvent itself in a cloud and mobile era.
But internally and externally, we will continue to build trust so people can do what they're supposed to do, building bridges between each other and to the future.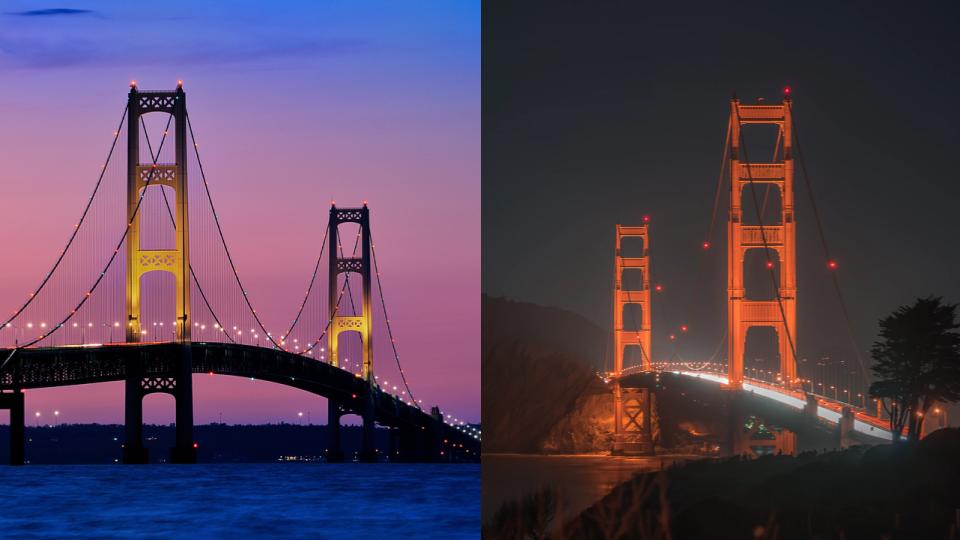 Mackinac Bridge to Michigan's Upper Peninsula – Golden Gate bridge to the SF Peninsula #WeAreDuo #WeAreCisco
And we'll do it our way.
With love and gratitude,
-d.