Product & Engineering
Two-Factor Authentication for Windows RDP
Happen to manage any Windows servers remotely? Want to make authenticating to them more secure? You're in luck.
Today we released our Windows Credential Provider with Duo two-factor authentication support. This adds the ability to use any of the supported Duo 2FA methods to your Windows authentication process: Phone call, OTP, SMS, and Duo Push.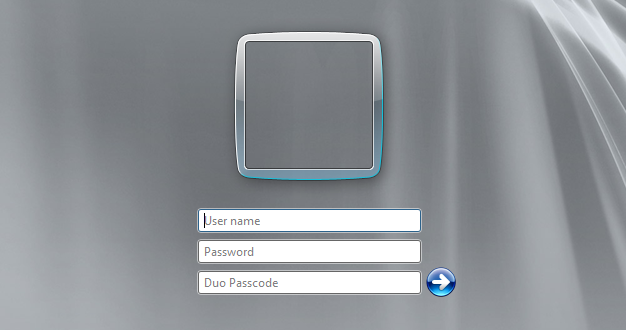 Three input boxes. Two factors.
There are many, many publicly accessible RDP endpoints. Dan Kaminsky estimates "that there's approximately five million RDP endpoints on the Internet today." Five million.
Our beloved VPN Hunter even found one on test.com. Who wants to guess if they're employing two-factor authentication?
Protect yourself. Add Duo to your RDP instances today. As always: No extra fees for this new integration. Add it to your existing account and get rolling.
Get started with the Remote Desktop Protocol Docs »

Username, Password, Duo.