Industry News
#WeAreDuo Employee Spotlight with Lisa Rinek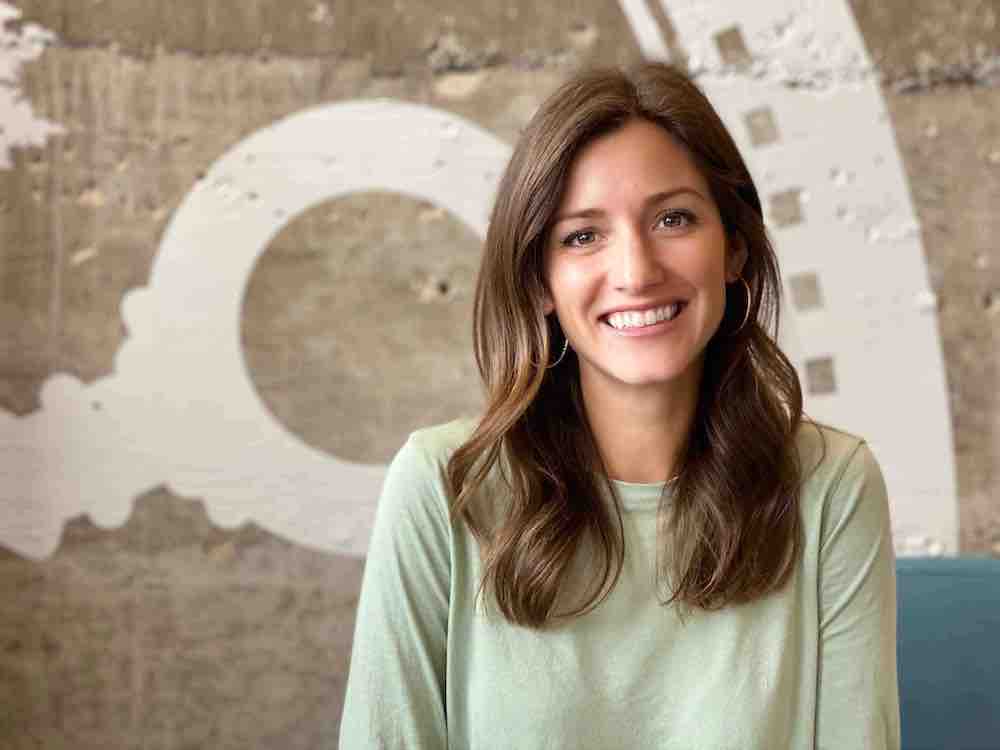 Have you ever wondered what life at Duo is like? Or what it's like to be an Engineer, Product Designer, Account Executive etc. at Duo? How current employees landed their jobs or important lessons they've learned while working at Duo? 
We get these questions all the time and that's why we're sitting down with employees to learn what life at Duo is like for them! #WeAreDuo
We sat down with Senior Customer Success Manager, Lisa Rinek to learn about what she does and her experience at Duo. 

Lisa Rinek
Employee Name: Lisa Rinek
Title / Department / Office Location: 
Senior Customer Success Manager / Customer Success / Austin, TX
How long have you been at Duo, and what do you do here?

I've been at Duo for two years. I work closely with our enterprise customers to ensure they have successful Duo deployments and find value in our partnership regardless of their tenure.
What's your day-to-day like at Duo?
I always say I have a typical week, not a typical day. My work weeks are consumed by customer interactions (emails, working sessions, status calls and onsite business reviews), internal knowledge-sharing meetings and laughing with coworkers. However, each day is different and is shaped by customer needs.   
What tools do you use to help you do your job? 

We have numerous tools that help us do our job efficiently and effectively, and our documentation is amazing!  Our customers rave about our externally-facing resources, including our Knowledge Base, configuration docs and end user guides.  I find myself referencing them on a daily basis. Another popular tool is Slack. Being a global company, Slack makes it easy for us to share success stories, ask questions and collaborate with other teams at Duo.  
How do you and your team collaborate with other teams within Duo?

Cross-functional collaboration is critical in Customer Success. At Duo, Customer Success Managers work in tandem with Customer Solution Engineers, so each customer engagement is a team effort. We build strong relationships with Sales, Product, Engineering, Support and Ops so we can deliver the best service possible to our customers. We regularly communicate with those teams via email, Slack, Webex and in-person meetings - we're all in this together!
How did you get your job at Duo?
I came across the job posting on LinkedIn and was instantly intrigued. Through some research, I learned a former coworker was at Duo so I reached out to him to learn more. He raved about the product and company culture and quickly convinced me it's where I wanted to be. After a few rounds of interviews, I was lucky enough to be chosen to join the team!
What is the first thing you do when you come into the office?
After grabbing a cup of coffee (obviously), I spend the first few minutes of my day reviewing my inbox and to-do list. I prioritize my work by identifying the critical items that need immediate attention, items that require help from other team members and items that can be addressed later in the day. I rely on this routine to stay organized and focused. 
Any big projects or goals you're currently working on?
We recently closed United Airlines, Duo's second largest deal ever. Myself and the rest of United's dedicated Duo Care team have been working with them on deployment planning, technical configurations, and enrollment and communication strategies. We're confident they're going to have a successful Duo deployment!
What's an important lesson you've learned while working at Duo?
Embrace the unknown! The security industry is not only expanding, but it's evolving at a rapid pace. I enjoy being part of an agile company that doesn't shy away from necessary change.
How is Duo different than other places you've worked?
The culture at Duo is hard to beat. It's a supportive environment that fosters innovation, collaboration and personal growth. It's refreshing being surrounded by people that offer guidance and support when you ask for help and go out of their way to make sure you're set up for success. Additionally, I have full trust in our management team to make the best decisions for the business and our people.
How is your role at Duo different than roles you've had with other companies?

While I am given clear goals and the necessary tools to do my job, I have the freedom and trust to execute in my own way. I have the ability to stay nimble with customers and customize my approach based on their needs. A huge benefit of this is learning different strategies and approaches from my peers.  
What would you tell someone considering a role at Duo?
Go for it - you won't regret it!
####
We're hiring! If your passion is collaborating with inspiring teammates, and creating and supporting products that make a difference, we want to hear from you. Check out our open positions!