Duo Beyond allows you to identify corporate vs. personal devices with easy certificate deployment, block untrusted endpoints, and give your users secure access to internal applications without using VPNs.
Overview
Duo Beyond expands secure access past traditional perimeter-based network security with the power to grant access to any application, to any user, from any device, while maintaining security hygiene.
With Duo Beyond, you can...
Differentiate between corporate and personal devices.
Limit sensitive data access to only corporate devices.
Limit remote access to specific applications without exposing the network.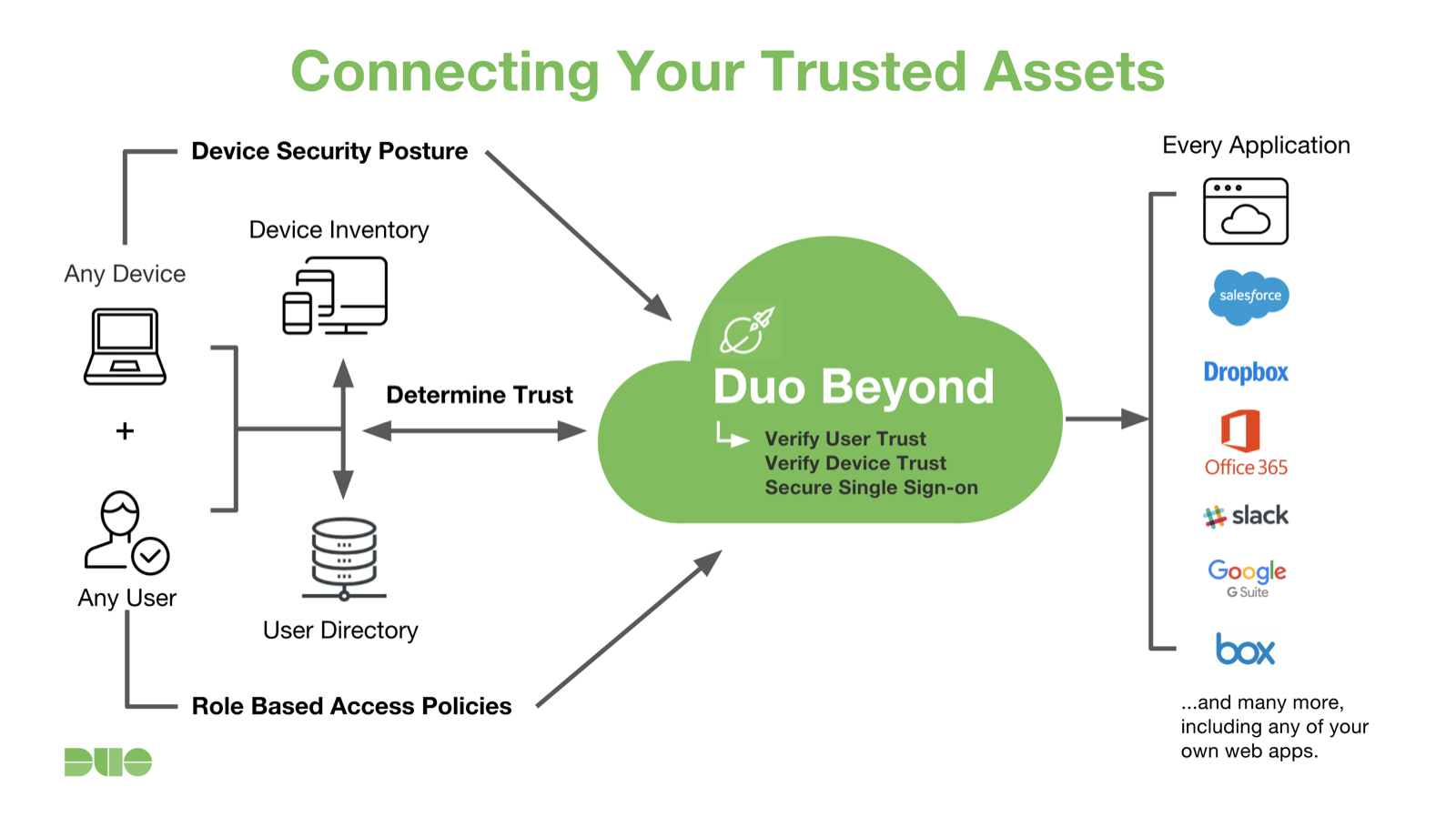 The two major features of Duo Beyond are:
Duo Beyond includes all features of Duo Access and Duo MFA as well, such as:
To try Duo Beyond free for 30 days, navigate to the Billing page in the Duo Admin Panel and click the Try it now button in the Duo Beyond plan column.
Trusted Endpoints
Duo Beyond helps you to reduce risk by enforcing precise policies and controls. Enable your team to define and enforce rules on who can access what applications — under what conditions. Define access policies by user group and per application to increase security without compromising end-user experience. Learn more about Policy & Control. Know at a glance how many managed and unmanaged devices accessed your applications on the Device Insight page, and see the trusted status of any Endpoint.
Upon upgrading to Duo Beyond from Duo Access, you'll find a new Trusted Endpoints Configuration navigation item on the left.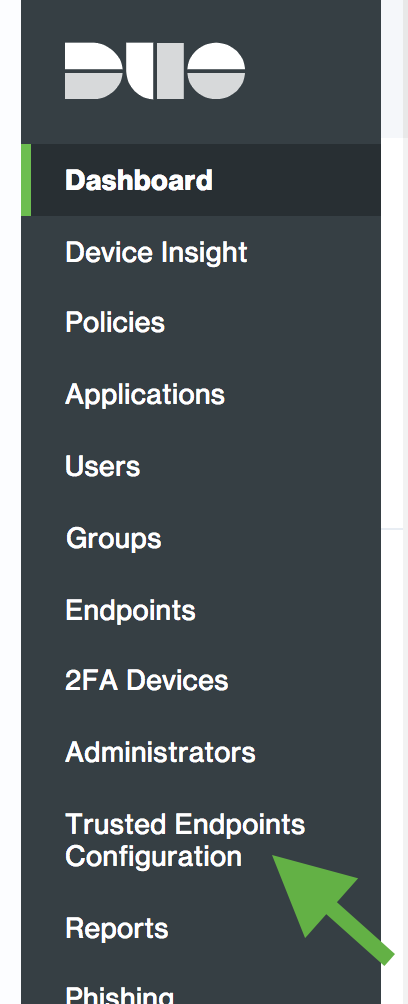 The Device Insight page now summarizes access by managed and unmanaged Trusted Endpoints.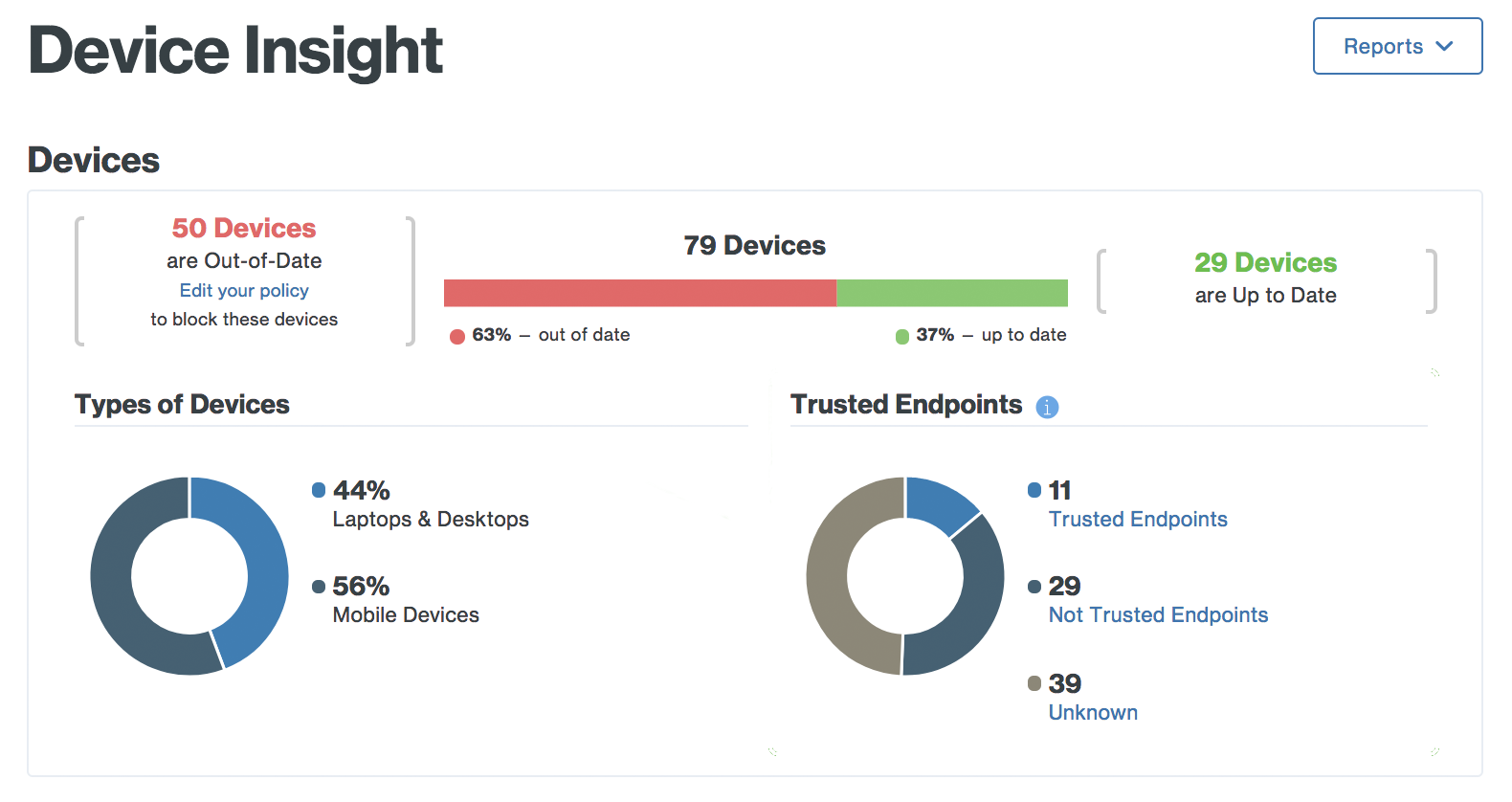 The Endpoints device tables expand to include a Trusted Endpoint column that shows whether a given access device passed the management status verification check.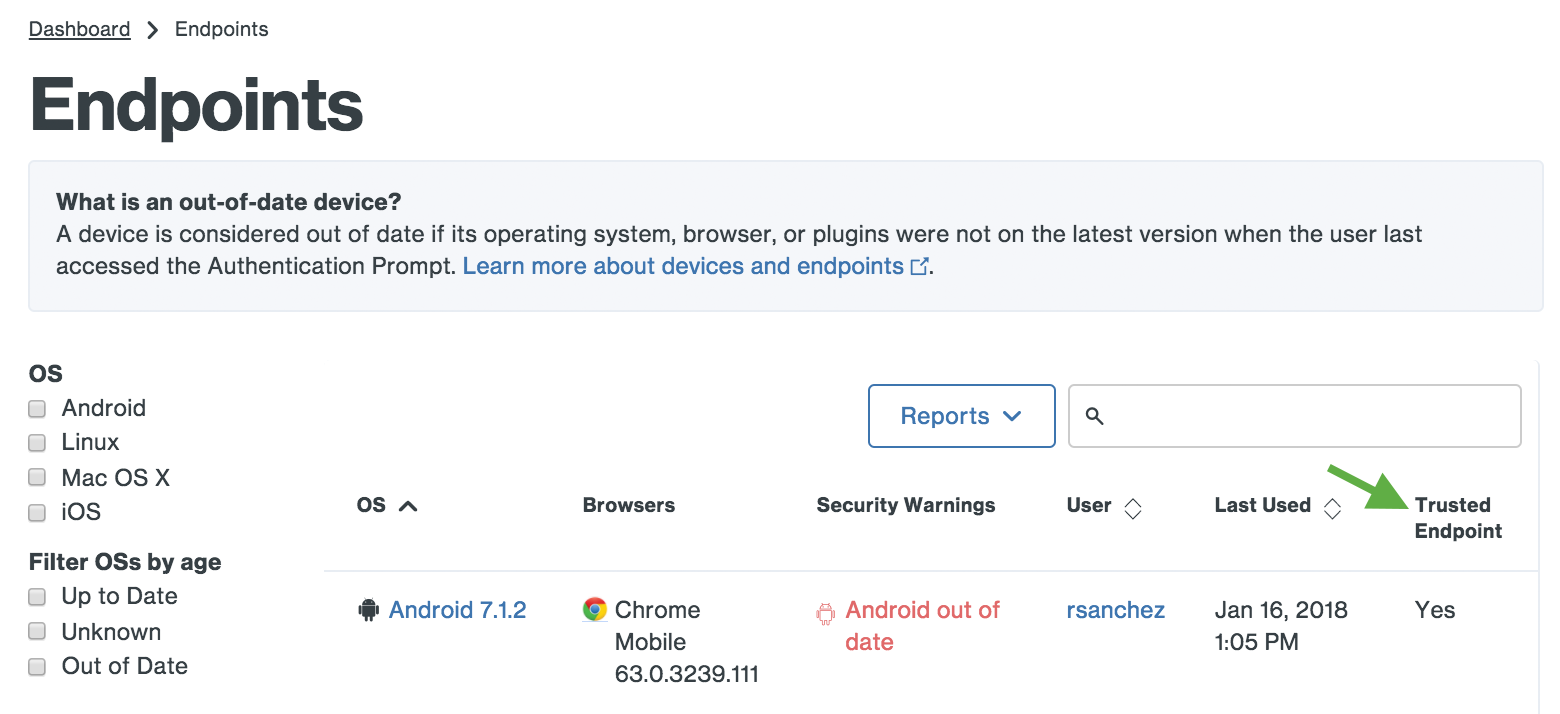 Duo Network Gateway
With Duo Network Gateway your organization can provide external access to your internal web applications without the need for a traditional VPN, complete with Duo two-factor authentication and trusted access policies. Learn more about Duo Network Gateway.
Upgrading to Duo Beyond adds new options under the "Applications" menu that work with Duo Network Gateway.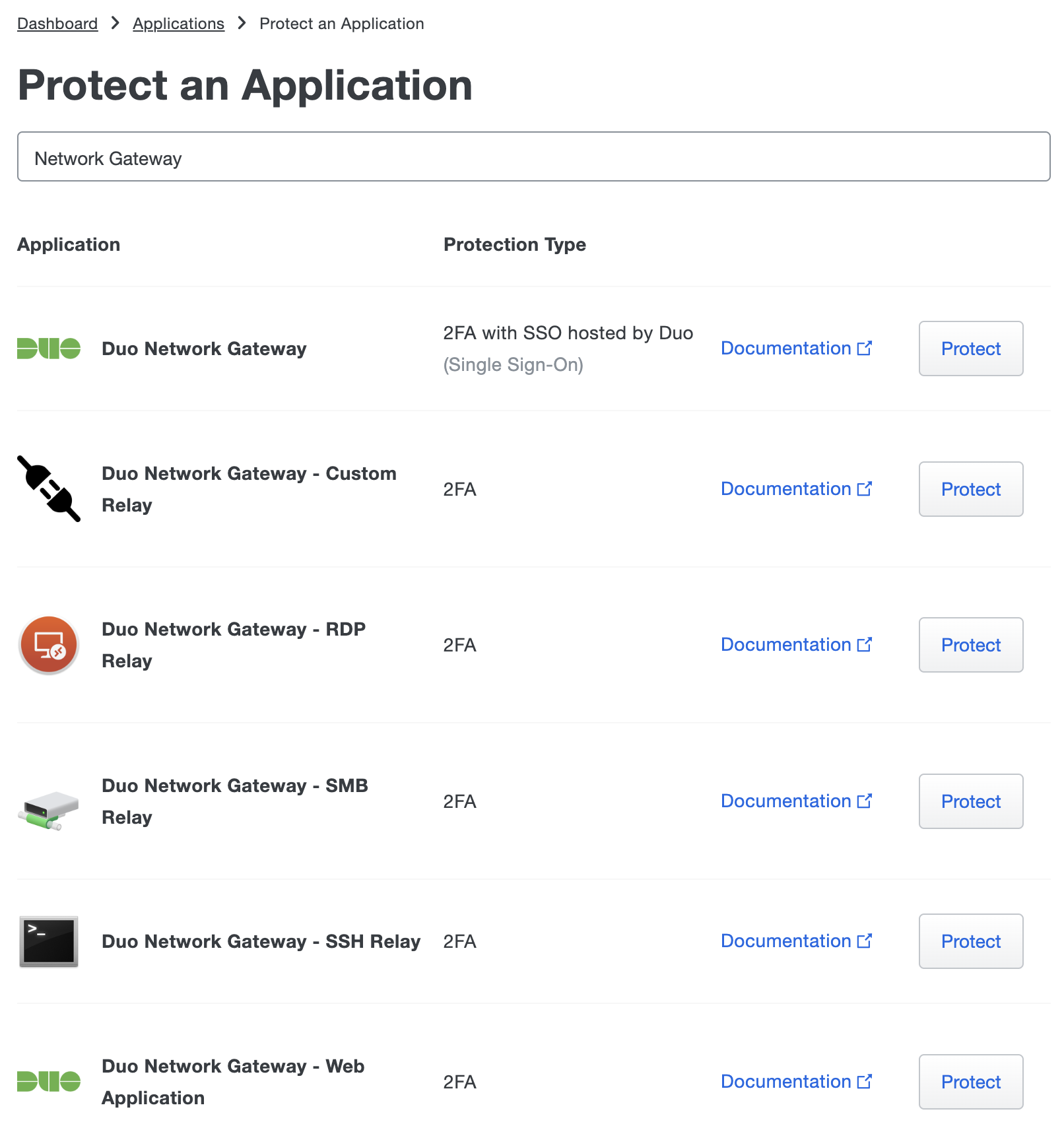 How to Experience Duo Beyond
If you're an existing customer who hasn't seen Duo Beyond, you're welcome to try it free for 30 days. Upgrade to Duo Beyond by choosing it on the Billing page of your account.
Ready to Get Started?
Sign Up Free